WP Carey Inc: Small Dividend Increase Can Be Big Sign of Strength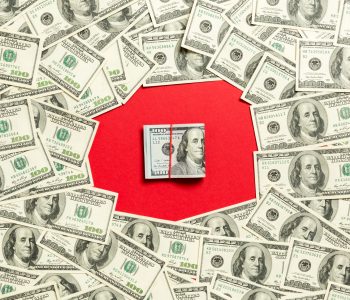 iStock.com/Mykola Sosiukin
A Dividend Growth Stock You Likely Haven't Considered
In today's volatile stock market, a 0.2% increase in a company's quarterly dividend rate certainly won't make headlines. But for those looking to earn a reliable income from stocks, the company behind this 0.2% dividend increase could be worth a serious look.
I'm talking about WP Carey Inc (NYSE:WPC), a real estate investment trust (REIT) headquartered in New York City.
On September 18, the company announced that its board of directors declared a quarterly cash dividend of $1.036 per share, a 0.2% increase from its previous quarterly payout of $1.034 per share. The newly increased dividend will be paid on October 15 to shareholders of record as of September 30. (Source: "W. P. Carey Inc. Increases Quarterly Dividend to $1.036 per Share," WP Carey Inc, September 18, 2019.)
Trading at $90.06 per share, WPC stock's new quarterly dividend rate translates to a generous annual yield of 4.6%.
Like I said, a dividend hike of such small magnitude is not really something that most market participants pay a lot of attention to. However, for income investors, the news can be interpreted as a major sign of strength because it shows that the company is continuing with an important tradition: raising its payout to shareholders every three months.
WP Carey Inc Offers Shareholders Frequent Pay Raises
You see, when it comes to dividend growth, most companies would be content if they can raise their payout once a year. But WP Carey decided to reward shareholders with pay raises more frequently. Since 2001, the company has increased its dividend every single quarter. (Source: "Dividend Information," WP Carey Inc, last accessed September 24, 2019.)
Just think about that for a second. For nearly two decades, every dividend check WP Carey mailed out was bigger than the previous one. For income investors, few things are better than getting a dividend hike every three months.
Those payout increases are backed by a solid real estate business. As of June 30, WP Carey's portfolio consisted of 1,198 properties totaling 137 million square feet. They are leased to 320 tenants and produce an annualized base rent of $1.1 billion. (Source: "W.P. Carey Inc. Investor Presentation 2Q19," WP Carey Inc, last accessed September 24, 2019.)
The portfolio is well-diversified both geographically and across industries. The company currently has investments in the U.S. (64%), Europe (34%), Canada (1.0%), Mexico (0.5%), and Japan (0.3%).
Meanwhile, WP Carey's tenants come from more than a dozen different industries. Its top six industry exposures (as a percentage of annualized base rent) are retail stores (20%), consumer services (nine percent), automotive (six percent), business services (five percent), cargo transportation (five percent), and grocery (five percent).
The best part is, 99% of WP Carey's lease agreements come with contractual rent escalators. That is, as time goes by, the company can automatically collect higher rental income than before.
Just take a look at the financials and you'll see how solid this dividend growth stock is.
In the second quarter of 2019, WP Carey generated adjusted funds from operations of $1.22 per share while declaring a cash dividend of $1.034 per share. That translated to a payout ratio of 84.8%, leaving a margin of safety. (Source: "W. P. Carey Inc. Announces Second Quarter 2019 Financial Results," WP Carey Inc, August 2, 2019.)
Notably, the company ended the quarter with a portfolio occupancy of 98.2% and a weighted average lease term of 10.4 years.
Put it together and you'll see that this is one of the best dividend growth stocks on the market. With a portfolio capable of generating a predictable and steadily increasing rental income stream over time, WP Carey Inc is well-positioned to keep delivering payout increases to shareholders.