What is the World's Most Expensive City in 2017?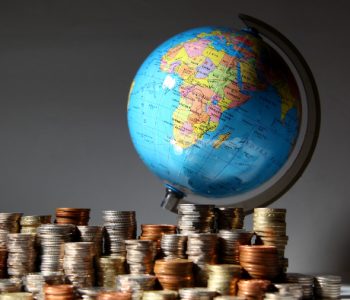 Where Are the Least Affordable Cities in the World? 
Finding an affordable place to live in an attractive, bustling urban center isn't exactly easy these days. The news constantly bombards us with facts about the top most expensive cities to live in, and unaffordable housing markets in general. This news otherwise scares off would-be homeowners, with all these predictions of eternal poverty striking down any person foolish enough to enter the housing market in the world's least affordable cities in the world.
The problem is, we like those cities, and that's why they are the most expensive cities in the world 2017. Sure, you might be able to stretch your dollar a whole lot more in Kansas City than in Sydney, Australia, but there's a reason for that. Not to knock Kansas City, but there are just some things that these highly unaffordable cities provide that you can't find anywhere else in the world.
One of the more recent studies done on the world's top most expensive cities to live in, the Demographia International Housing Affordability Survey, explores the median multiple, which is the median house price divided by median household income.
That survey looked at 406 metropolitan housing markets in nine countries: Australia, Canada, China, Ireland, Japan, New Zealand, Singapore, the United Kingdom, and the United States.
Before we get into the world's top 10 most expensive cities, let's give a little bit of praise to the urban centers on the other end of the affordability spectrum. Of the 11 affordable major housing markets noted in the survey (populations over 1,000,000), all are in the United States. Rochester, New York, comes out on top as the most affordable major market city in the world, so let's all tip our hats to the oft-dismissed smaller urban center of the Empire State.
But you didn't come here for affordability lists. Below, you'll find our humble planet's least affordable cities in the world with populations exceeding 2,000,000. Without further ado, let's get down to the list of the top 10 most expensive cities in the world 2017.
Most Expensive Cities in the World
| | | |
| --- | --- | --- |
| Rank | Country | Median Multiple |
| 10 | Brisbane | 6.2 |
| 9 | Toronto | 7.7 |
| 8 | London | 8.5 |
| 7 | San Diego | 8.6 |
| 6 | San Francisco | 9.2 |
| 5 | Los Angeles | 9.3 |
| 4 | Melbourne | 9.5 |
| 3 | Vancouver | 11.8 |
| 2 | Sydney | 12.2 |
| 1 | Hong Kong | 18.1 |
(Source: "13th Annual Demographia International Demographia International Housing Affordability Survey: 2017," Demographia, last accessed January 25, 2017.)
10. Brisbane
Starting the list off down under, our first stop on the world's most expensive globetrot begins in Australia's east coast. Nestled between the Sunshine Coast to the north and the Gold Coast to the south, you should know right off the bat from the names that Brisbane is not going to be cheap.
A city known for being a huge draw for tourists (but I feel that could apply to any beautiful Australian city), Brisbane may be fine for a visit, but in terms of settling down with a house and white picket fence, you're probably best served looking elsewhere. Maybe Rochester? Same thing, right?
Perhaps most fascinating, Australia ties for the most entries on this list, along with the U.S., despite the fact that there are fewer than one-thirteenth Aussies than Americans.
9. Toronto
The largest city in Canada and one of the largest cities in North America (top five in terms of population living within the city limits, seventh in terms of metropolitan area), Toronto is one of the world's top most expensive cities to live in. (Source: "Largest Cities In North America By Population," WorldAtlas.com, last accessed January 25, 2016.)
There has been a great many columns written about the housing boom in Canada's largest markets. What's going on in Toronto that warrants such deep-diving analysis? Take, for example, that the average price of a house in the city increases by CA$550.00 per day; that equals $200,750.00 per year. Let that sink in for a moment.
Just sitting on a detached home in Toronto will net you an additional $200,750.00 in asset appreciation. Of course, that's if you've already got your home locked down. If you're on the outside looking in, that's a CA$200,750.00 penalty every year you don't get in the market. (Source: "Detached home prices in Toronto rising by $550 per day," BuzzBuzzNews Canada, May 9, 2016.)
Condo prices have also surged in the city. They aren't the gold mines that houses may be, but they're not too shabby in their own right. They're averaging a growth rate of a about CA$79.26 per day, or about CA$28,929.00 per year.
8. London 
Considered one of the five "megacities" included on the survey, London, U.K. is surprisingly the only European city included in the top 10. But it does make sense, considering the median multiple methodology of the survey. Switzerland is notorious for its excessive prices, for instance, but these prices are balanced out by high workers' wages.
What will be most interesting to note on London is where its real estate market will be headed post-Brexit. As the U.K. looks to sever its formal ties with the European Union (EU), there's concern over business flight from one of the continent's most important financial capitals. In either case, London will likely stay firmly implanted in this list (or nearabouts), regardless of Brexit. But it's still worth looking into how one of 2016's most seismic geopolitical shifts will impact the housing market and the everyday consumer in London.
7. San Diego 
We now welcome our first U.S. city to the list. San Diego neighbors Los Angeles, and is one of the largest cities in the most powerful economic market in the U.S., California. In fact, every U.S. city on this list hails from the "Golden State," which makes sense; California has a population larger than Canada and a bigger economy to boot.
San Diego borders Tijuana to the south, making it an ideal entry point to cross the border north or south if you're looking to pay a visit to either the U.S. or Mexico. And, like many other parts of the state, the tech industry is charging economic growth in San Diego.
6. San Francisco 
San Francisco finds its housing prices soaring as the resurgent tech boom of the 2000s drives economic growth forward.
San Francisco has perhaps seen itself more changed than any other city on this list, as a result of the tech renaissance. With behemoths Facebook Inc (NASDAQ:FB) and Alphabet Inc (NASDAQ:GOOG) (among a bevy of other tech giants) setting up camp in Palo Alto, nestled between San Francisco and San Jose, the Bay Area has received a number of huge boons as a result of this injection of capital and innovation.
But this growth has not been without its obstacles. Gentrification has taken the city by storm, replacing once-affordable housing and stores with housing price increases and boutique shops selling premium imported Ecuadorian chocolate. (Source: "Gentrification Spreads an Upheaval in San Francisco's Mission District," The New York Times, May 22, 2015.)
How San Francisco tackles the gentrification issue–if it bothers to at all–will be of interest to every other major city in the world looking to ape the city's successes but avoid the pitfalls for the average denizen.
5. Los Angeles 
"The City of Angels," "La La Land," Hollywood, "The place where dreams come true." Unless, of course, your dream is home ownership, in which case, best look elsewhere.
That Los Angeles is included on this list should surprise absolutely no one. With wages so unequally distributed across the mega-wealthy film and TV producers, actors, agents, and surrounding industries building off the movie sector, versus the average Joe/Jill or the cliched down-on-their-luck aspiring actor, it makes sense why median wages would not line up with the median housing prices.
Los Angeles is the only other megacity to crack the top 10 besides London. The remaining three include New York City (which is still in the top 20 among least affordable cities) and Osaka-Kobe-Kyoto and Tokyo-Yokohama in Japan.
4. Melbourne 
Another Australian entry, Melbourne sits on the southern coast of Australia.
Fitting the popular outsider conception of an Australian city, it boasts a beautiful coastline, spectacular foliage, and fascinating architecture. And, of course, it is the fourth-most-expensive city in the world, so not exactly designed for the faint of heart or light of wallet.
3. Vancouver 
The second and final Canadian entry, Vancouver, faces much of the same problems that we mentioned about Toronto. The real estate market is booming rapidly–some say unsustainably–and it shows no signs of stopping. Until it does, then you have a crash on your hands and everybody's hurting.
That isn't to say that Vancouver is destined for such a hit, but there is an argument to be made that Vancouver is experiencing excessive growth, with no endgame in sight other than a collapse.
The government, for its part, is trying to curb the increases. It has imposed a 15% tax on foreign nationals looking to buy real estate in an effort to curb house flipping, but some are wondering if this will be enough. I guess only time will tell. (Source: "B.C. introduces 15% real estate tax targeting foreign homebuyers," BNN, July 25, 2016.)
2. Sydney
Rounding out the top two is Sydney, Australia. Known for a striking skyline and surrounding environs, coupled with a world-class downtown core, and you have all the makings for a desirable and commensurately expensive city.
There's a reason that such a small country like Australia practically dominates this list. The weather, the location, and the otherwise very livable atmosphere paints the continent/country as one of the most sought-after destinations in the world.
As much as we all want to give love to Rochester, New York for being the most affordable major market city in the world, there's simply some things that it will never be able to provide that these uber-expensive cities like Sydney can. Weather, for one. Surfing. Location. Beaches (or at least sunny ones). Not to disparage upstate New York, of course, but it just goes to show that affordability may be on the top of some people's minds but, for others, they'll take a renter's life and a sky full of sun any day of the week.
1. Hong Kong
Hong Kong is the most expensive city in the world, and it's not even close. To put things in perspective, Hong Kong ranked a whopping 18.1 on the affordability index, with anything over 5.1 being considered severely unaffordable.
Even compared to its compatriots on this list, the small island semi-autonomous zone dwarfs the competition. Sydney, at second place, is down at around 12.2 on the index, while Vancouver is at 11.8. Brisbane, meanwhile, has a score of 6.2.
Which is to say that it is definitely not a buyer's market in Hong Kong. But it's not all doom and gloom for those looking to buy a house in the most expensive city in the world: the median multiple fell from 19.0 last year.
So while nowhere near affordable to mere mortals, at least it's headed in the right direction.