The World's Best Income Investments Yield Up to 11.4%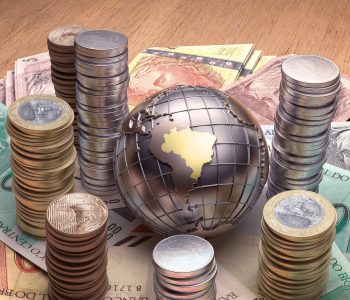 iStock.com/ktsimage
Stocks to Buy and Hold Forever
"The car club has met up at the spot every Tuesday night for years," the customer told me from his '67 Mustang.
"My grandpa took me here as a kid. I get the same thing every time: a double-stacked burger, large fries, and a milkshake."
In my hometown of Halifax, Nova Scotia stands The Chicken Burger (known as "The Chick" to locals). Built in the 1940s, the establishment stands as the country's oldest drive-in diner. Customers still pack into the 1950s-style restaurant, chowing down their meals under red, green, and yellow neon lights.
Their secret? It comes down to keeping things simple. The Chick has served up the same great tasting product for decades. Management has never tried to cut corners to make an extra buck.
That has created a profitable situation for owners. Customers pack into the dining room seven days a week. Annual profits likely exceed what it cost to build the place during the war years. You can learn a lot by studying wonderful businesses like The Chicken Burger.
Most media outlets focus their coverage on hot gadget makers or the latest biotechnology. But over the long haul, companies that "sell the basics" have turned out to be some of the best investments around. "Boring" products like soda, coffee, and fast food always have steady demand, which tends to result in outsized returns.
Around the office here, we call these businesses "forever assets." This term describes a select group of stocks that have rewarded shareholders not just for years or decades, but for generations. Such an entrenched market position has allowed these firms to crush the broader market and payout growing dividends.
To illustrate this point, I picked out five of my favorite businesses. Now, to be clear, the list below doesn't represent a table of "buy" recommendations. Some of these names look a little pricey and I wouldn't want to put fresh money to work in them right this second.
That said, all five stocks below have paid out dividends for decades. Many of them also sell timeless products and services your great grandkids will probably use. And for income investors, that makes them interesting names to keep an eye on.
| | | |
| --- | --- | --- |
| Company | Yield | Market Capitalization |
| Clorox Co | 3.2% | $15.2B |
| Procter & Gamble Co | 4.0% | $181.9B |
| Canadian Imperial Bank of Commerce | 4.9% | $38.9B |
| Southern Company | 5.2% | $46.7B |
| TC PipeLines, LP | 11.4% | $2.5B |
Source: Yahoo! Finance
Let's say a few words about these businesses.
Clorox Co (NYSE:CLX) and Procter & Gamble Co (NYSE:PG) both represent some of the highest income streams you can find today. If you include both dividends and stock buybacks, these two pay out total shareholder yields in the high single digits.
Media-types, though, tend to skip over both of these companies because future profit growth will likely come in so-so at best. That's because the consumer staples business matured years ago and the number of new households in America only grows one or two percent each year. And with some customers switching to cheaper private labels, you can't expect a lot of price hikes going forward.
Then again, no one should think stocks paying out nearly 10% will produce much earnings growth. You get a big, upfront dividend payment here and not much else. These businesses, however, will likely keep cranking out the same great products for decades to come, quietly making their shareholders a fortune. And with a payout this high, investors that sit around patiently sit around will likely beat the pants off the stock market. It's a wonderful thing to watch.
The Canadian Imperial Bank of Commerce (USA) (NYSE:CM) constitutes the "financial backbone" of the country's financial system. The company's retail, commercial, and investment banking operations generate lucrative fee income, taking a small commission on almost every transaction nationwide. And because of the more conservative lending culture north of the border, CIBC has avoided most of the financial fiascos that have plagued banks stateside. The end result? Investors have collected a stream of dividend checks that have rolled in since the 1800s.
You have a simple story at Southern Co (NYSE:SO): It's a well-run utility serving millions of customers across the country. During a recession, people tend to skip their power bill last. This tends to result in predictable streams of both income for the business and dividends for owners. Definitely not the most exciting business around, but for those of us that count on dividends to pay the bills, this makes for the type of income stream you can count on.
TC PipeLines, LP (NYSE:TCP) represents the ultimate cash cow business. Sure, new pipelines cost billions to construct, but once you have one up and running, ongoing costs come in at just a fraction of sales. And because of their monopoly position, owners can raise prices year after year. For TC Pipeline unitholders, this has resulted in a steady stream of distribution that has rolled in like clockwork for decades.