Wolverine World Wide, Inc. Announces $300 Million Share Repurchase Program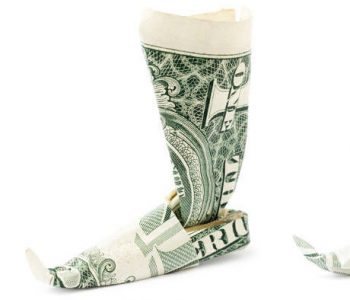 New Program Replaces Remaining Balance of Its 2014 Stock Buyback Program
On Tuesday, August 16, Wolverine World Wide, Inc. (NYSE:WWW) announced that its board of directors has approved a new four-year share repurchase program. The program authorizes up to $300 million in share repurchases and would replace the remaining balance of its current share repurchase program announced in 2014. (Source: "Wolverine Worldwide Announces Authorization of $300 Million Share Repurchase Program," Wolverine Worldwide Inc., August 16, 2016.)
Wolverine Worldwide is an American footwear and apparel manufacturer. The company is known for its own brand, Wolverine boots and shoes, as well as it subsidiaries, which include Hush Puppies and Merrell. Wolverine's products are carried by retailers in the U.S. and globally in approximately 200 countries and territories.
"Wolverine Worldwide has a long history of returning value to shareholders through share repurchases and consistent dividend payments.  Today, the strategic priorities for the Company remain unchanged, and our business model continues to work and generate significant cash," said Wolverine's chairman, Blake W. Krueger. "The Wolverine team is steadfastly focused on driving the global growth of our brands and improving bottom-line performance.  Today's announcement is further evidence of our confidence in the business, our key initiatives and our ability to achieve maximum flexibility with regard to capital allocation." (Source: Ibid.)
Other than stock buybacks, the company also pays quarterly dividends with an annual yield of just below one percent.
While Wolverine is aggressively buying back its shares, business hasn't been going that smoothly for the apparel and footwear company. In the second quarter of its fiscal 2016, revenue declined 7.4% year-over-year to $583.7 million. Adjusted earnings per share came in at $0.25, compared to $0.27 in the year-ago period. (Source: "Wolverine Worldwide Announces Second Quarter Results and Reaffirms Full Year Outlook," Wolverine Worldwide Inc., July 26, 2016.)
Still, those numbers beat Wall Street's estimates of $0.23 of earnings per share on $578.9 million of revenue.
Going forward, Wolverine expects to see adjusted earnings per share between $1.30 and $1.40 on revenue of $2.48 billion to $2.58 billion for the full fiscal year.