WMT Stock: Why Investors Shouldn't Ignore This Dividend Aristocrat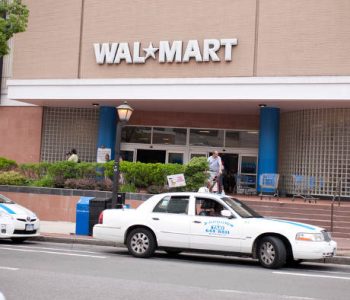 Wal-Mart Stock Has Great Potential on Internet Turnaround
Income investors in Wal-Mart Stores, Inc. (NYSE:WMT) stock may have seen the worst of its performance after the company fell from grace last year after announcing its first-ever decline in sales.
Investors punished the world's largest retailer by sending Wal-Mart stock down 40% from its record high by late last year as they questioned the retailer's ability to maintain its dominant position amid a growing threat posed by ecommerce giants like Amazon.com, Inc. (NASDAQ:AMZN).
It seems believers in Wal-Mart's long-term value preposition and its solid dividend payout strategy are fast recouping their losses. WMT stock has surged 27% since hitting a multi-year low in 2016.
And the story behind Wal-Mart stock's impressive performance is what investors wanted to hear: an omnichannel sales model, combining its brick-and-mortar strength with ecommerce capabilities.
Wal-Mart is working aggressively to counter a threat posed by the world's bigger Internet-based retailer, Amazon. This month, it announced its planned acquisition of Jet.com, Inc., which is one of the fastest-growing ecommerce operations in the U.S. Jet.com has a growing customer base of urban and Millennial customers, with more than 400,000 new shoppers added monthly and an average of 25,000 daily processed orders. (Source: "Walmart Agrees to Acquire Jet.com, One of the Fastest Growing e-Commerce Companies in the U.S.," Wal-Mart Stores, Inc., August 8, 2016.)
Numbers show that Wal-Mart needs to catch up quickly in this race for winning online clients. Wal-Mart is the second-largest U.S. online retailer, with $12.5 billion in sales in the last year, but this number is dwarfed by the whopping $83.0 billion in online sales which Amazon generated during the same period. Wal-Mart's online sales account for just three percent of its total sales.
Ecommerce sales have been growing at a much slower pace than they're expanding at Wal-Mart's competitors. eMarketer estimates that U.S. retail e-commerce sales will rise by nearly 16% this year, substantially faster than Wal-Mart's estimated ecommerce sales growth of 9.4% for 2016 and the 6.8% expansion estimated for the past 12 months. (Source: "Wal-Mart Buys Jet.com in Hopes of Boosting Flagging Ecommerce Sales," eMarketer, August 9, 2016.)
While Wal-Mart's online sales have been slow to pick up, sales in existing stores have risen for eight straight quarters, a trend clearly helping Wal-Mart stock outperform its competitors, including Costco Wholesale Corporation (NASDAQ:COST) and Target Corporation (NYSE:TGT).
With Wal-Mart's plans to heavily invest in its vision of seamless integration between digital and physical shopping, WMT stock has an incredible upside potential in online retailing, provided it can successfully execute its omnichannel strategy.
Wal-Mart Stock: A Good Hedge Against Recession
For income investors who are looking a low-risk and steady income, Wal-Mart stock is one of the best options. It belongs to a group of "dividend aristocrats," a 50-member club of S&P 500 companies which have a history of raising dividends for 25 consecutive years. And there is no reason to believe that Wal-Mart's aristocrat status is under threat.
Also Read:
5 Dividend Aristocrats That Are Extremely Cheap
WMT stock Dividend 2017: Wal-Mart Yield, Dates, Splits, Prediction, and Everything You Need to Know
Wal-Mart announced a plan to hand in a two-percent increase in its cash dividend of $2.00 per share for 2017, from the $1.96 per share paid for the previous fiscal year. This was the 43rd consecutive increase in dividend payment for WMT stock investors. Wal-Mart expects to generate $80.0 billion in cash during the next three years and plans to spend one-fourth of it on buying back its shares and creating more value for its shareholders. (Source: "Walmart strategy drives growth and sustainable returns, Plans $20 billion share repurchase program over two years," Wal-Mart Stores, Inc., October 14, 2015.)
Another important reason to keep Wal-Mart stock in your dividend-paying basket is its recession-proof status. If you believe that the U.S. economy is headed for a recession, then it's probably the right time to consider adding Wal-Mart stock to your portfolio.
Wal-Mart has consistently beat benchmark indices during the time of recession. More recently, when the 2008 financial crisis hit the global economy, Wal-Mart stock surged 22% in the same year, while the S&P 500 plunged 37%.