WMT Stock: Time to Bail on Wal-Mart Stores, Inc.?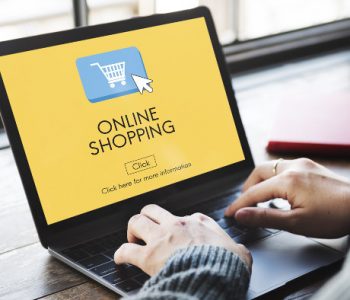 Is Walmart Stock Still Worth Owning?
To income investors, Wal-Mart Stores, Inc. (NYSE:WMT) is a name that needs no introduction. For decades, Walmart stock has provided investors with increasing dividends. But now, it seems to be lacking some appeal due to the booming e-commerce industry. Does that mean it's time to bail on WMT stock?
Not really. And here's why.
Right now, almost every brick-and-mortar retailer is living in the shadow of the e-commerce industry. Indeed, over the past several years, growth at e-commerce companies—and particularly Amazon.com, Inc. (NASDAQ:AMZN)—has far outshined physical store operators. And that's probably the main reason why even though many physical retailers are solid dividend payers, their stocks are now far from being an investor favorite.
The thing is, though, WMT stock could be different from its peers. This is because other than running the biggest retail empire in the world by revenue, Walmart also has its own e-commerce business. In fact, according to eMarketer, Walmart was the second-largest online retailer in the U.S. last year, generating $13.5 billion in e-commerce sales. (Source: "Amazon, Wal-Mart Lead Top 25 E-commerce Retail List," WWD, March 7, 2016.)
Best part is, this could be just the start, because Walmart is aggressively expanding its presence in the e-commerce industry.
Last week, the company announced that it has acquired online footwear seller ShoeBuy for approximately $70.0 million. Founded in 1999, ShoeBuy was one of the first companies to sell shoes online. Today, it carries more than 800 brands and over one million items. (Source: "Jet Announces the Acquisition of ShoeBuy, Leading Online Footwear Retailer," Wal-Mart Stores, Inc., January 5, 2017.)
This is a crucial move to Walmart's e-commerce strategy. You see, the e-commerce industry as a whole has been expanding for quite a while. Yet growth in one particular segment of e-commerce remains strong: apparel and footwear. While growing one's own platform is certainly a way to tap into that market, acquisitions might not be a bad idea. Just take a look at Amazon.
Amazon bought online shoe and clothing shop Zappos.com back in 2009 for $850.0 million. Since then, Amazon's offerings in apparel and footwear have grown tremendously, with the segment becoming one of its fastest-growing areas. (Source: "Here's Why Amazon Bought Zappos," Mashable, July 22, 2009.)
With the acquisition of ShoeBuy, Walmart might be able to grow its presence in this subsection of e-commerce as well, and that could be a catalyst for WMT stock.
Of course, Walmart's most notable move in e-commerce would still be the $3.0-billion acquisition of Jet.com, Inc, which it completed last year. Jet.com made its name by using its sophisticated pricing algorithm to offer great value to online shoppers. Walmart and Jet.com's customer bases are complementary, as Jet.com is a big hit among urban Millennials, while Walmart.com is winning value-conscious shoppers. (Source: "Walmart Completes Acquisition of Jet.com Inc," Wal-Mart Stores, Inc., September 19, 2016.)
Walmart also has bets in China, a place where e-commerce has exploded over the past decade. But this time, it is not buying up entire companies. Walmart has invested in JD.Com Inc(ADR) (NASDAQ:JD), the second largest e-commerce company in China. In October, Walmart said that it nearly doubled its stake in JD.com, holding 10.8% of shares that don't have extra voting power. (Source: "Wal-Mart Increases Investment in JD.com, China's Second-Largest Online Retailer," The Wall Street Journal, October 6, 2016.)
In case you haven't noticed, Walmart's e-commerce business was already booming. In the third quarter of 2016, the retail giant's e-commerce sales surged 20.8% year-over-year while its gross merchandise volume grew 16.8% year-over-year. If its new investments in e-commerce start to pay off, Walmart stock could suddenly become more attractive. (Source: "Walmart reports Q3 FY17 EPS of $0.98," Wal-Mart Stores, Inc., November 17, 2016.)
The Bottom Line on WMT Stock
Don't forget that other than its upside potential, WMT stock could also offer recession-proof income. The company has always been considered as a defensive investment. The idea is, Walmart is known for offering "everyday low prices" to consumers. The great value offered by Walmart makes it an attractive shopping destination, even when the economy is not doing that great. That is, Walmart stock could be recession-proof. Its over four decades of consecutive dividend hikes have shown how Walmart stock has been providing investors with recession-proof income.
Paying $0.50 per share on a quarterly basis, Walmart stock has an annual dividend yield of 2.91%.
Combining solid dividends with its e-commerce potential, WMT stock still deserves a spot in an income investor's portfolio.