WMT Stock: This Could Send Wal-Mart Stores, Inc. Shares Soaring?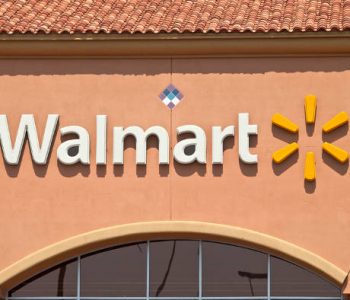 Wal-Mart Stock: Can the Traditional Retailer Be Future-Proof?
 Wal-Mart Stores, Inc. (NYSE: WMT) stock isn't exactly a hot commodity these days, and the reason is simple: with the fast-growing e-commerce industry, investors don't believe that the retail giant will be able to keep up with the trend of consumers embracing online shopping.
Still, despite the lack of interest in Wal-Mart stock compared to the hot tickers in the Internet sector, the stock did generate some handsome returns. Year-to-date, WMT stock is up 17.3%, and in the past 10 years, Walmart stock has climbed almost 50%.
WMT stock's appreciation is not the only way for investors to be rewarded. The company is a "dividend aristocrat," meaning it has been increasing its payout continuously for at least 25 years. In fact, since its first annual dividend in 1974, Wal-Mart stock has been raising its dividend every single year.
Raising dividends for 42 consecutive years is truly impressive. But for WMT stock to continue rewarding income investors, it needs to grow its business. And on that front, there is good news.
In the second quarter of 2016, Wal-Mart's comparable store sales (comp sales) grew 1.6% year-over-year. While the number doesn't seem to be that impressive on its own, note that this is a period when consumers are moving from physical stores to online shopping web sites. (Source: "Walmart reports Q2 FY17 EPS of $1.21, adjusted EPS of $1.07, Raises full-year adjusted EPS guidance range to $4.15 to $4.35," Wal-Mart Stores, Inc., August 18, 2016.)
Take a look at Wal-Mart's competitors and you'll see what I mean. At Target Corporation (NYSE:TGT), comp sales declined 1.1% year-over-year in the second quarter. (Source: "Target Reports Second Quarter 2016 Earnings," Target Corporation, August 17, 2016.)
As for Costco Wholesale Corporation (NASDAQ:COST), comp sales stayed flat for the company's 16-week fourth quarter ended August 28. (Source: "Costco Wholesale Corporation Reports August, Fourth Quarter and Fiscal Year 2016 Sales Results," Costco Wholesale Corporation, August 31, 2016.)
So, Wal-Mart's stores did better than its peers. But that's not enough to cheer up investors because there is a more serious threat: Amazon.com, Inc. (NASDAQ:AMZN).
Amazon's business has been expanding at a tremendous pace, and so has Amazon stock. In the past five years, AMZN stock more than tripled. But the worry is not really about Amazon versus Wal-Mart; it's more about consumers moving from brick-and-mortar stores to online channels.
Fortunately, Wal-Mart is not standing still. The company has invested heavily in its own e-commerce segment. In the second quarter, e-commerce sales increased 11.8% year-over-year on a constant currency basis, while gross merchandise volume (GMT) grew 13%.
And that's just the start. Going forward, there are plenty of ways for Wal-Mart to benefit from the trend of consumers embracing online shopping.
One of the latest expansions in e-commerce is online groceries, and Wal-Mart has found a way to lead that expansion. In some markets, you can have Wal-Mart delivering groceries right to your doorstep. In some other markets, the company offers free online grocery pickup service.
Walmart's biggest news recently was its acquisition of Jet.com, Inc., an e-commerce platform that many thought could challenge Amazon's dominance in the online shopping industry. On Monday, September 19, Wal-Mart announced that it had completed the acquisition. (Source: "Walmart Completes Acquisition of Jet.com, Inc.," Wal-Mart Stores Inc., September 19, 2016.)
With $3.0 billion in cash and $300.0 million of Wal-Mart shares, this is the biggest deal for an online shopping startup. For Wal-Mart, the deal could give a huge boost to its e-commerce segment.
Jet.com has a unique pricing strategy that allows consumers to build "smart baskets" and save by opting out of free returns and using debit cards. At the same time, the two companies' customer bases are complementary, as Jet.com is a huge hit among urban millennials. Note that Wal-Mart is already the second-largest online retailer by traffic in the U.S. and the acquisition could take its business to the next level.
The Bottom Line on Wal-Mart Stock
At the end of the day, Wal-Mart is still running a solid business at its physical stores, and that's the reason why the company is able to keep rewarding income investors with dividend hikes. Right now, WMT stock has an annual dividend yield of 2.78%.
The new initiatives, such as online grocery and acquiring Jet.com, are all about being future-proof. I don't think Wal-Mart is going to surpass Amazon any time soon, but having a presence in e-commerce ensures that the company can reap rewards as consumers move from physical stores to online channels. That should be reassuring to Wal-Mart stock investors.