WMT Stock: 1 Absurdly Simple Reason to Own Wal-Mart Stores Inc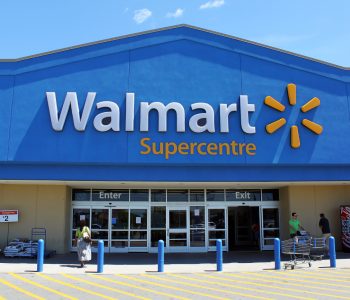 iStock.com/Niloo138
Why Income Investors Should Consider Walmart Stock
Wal-Mart Stores Inc (NYSE:WMT) is not a name that stands out among all the dividend stocks trading in the market right now. With a 2.6% dividend yield and lackluster share price performance over the last several years, WMT stock can get easily ignored by income investors.
But it shouldn't.
In fact, Walmart stock deserves income investors' attention for a very simple reason: the company's ability to provide recession-proof dividends.
Collect Recession-Proof Dividends from WMT Stock
You see, the U.S. economy has been booming for the last several years. During this period, many businesses have enjoyed substantial growth in their financials. Some have also decided to raise their dividends. But you only have to go back a few more years into their dividend history to see what the situation was like when things went south.
Many industries are known to be cyclical. When the economy is growing, companies tend to generate high sales and profits. But during recessionary periods, their financials would deteriorate, which could in turn impact their ability to pay dividends.
In the last recession, numerous companies fell deep into the doldrums. Even some of the largest banks, which are not really cyclical businesses, had to cut back their dividends.
And that's why WMT stock is special. The company managed to not only maintain its dividend throughout the recession, but was actually raising its payout. As a matter of fact, since Wal-Mart declared its first-ever dividend of $0.05 per share in March of 1974, the company has increased its payout every single year. That's 44 consecutive years of dividend increases. (Source: "Dividend History," Wal-Mart Stores Inc, last accessed September 1, 2017.)
Also Read:
WMT Stock: Wal-Mart Stores Inc Is a Top Pick for 2017, and Beyond
WMT Stock: Yield, Dates, Splits, Prediction, and Everything You Need to Know
The world economy had plenty of ups and downs over the past four decades, but none of that was able to stop Walmart stock from raising its payout year after year.
The reason why the company can achieve such an impressive track record lies in the nature of its business. Wal-Mart is known for its "Everyday Low Prices" and has a strong appeal to consumers looking for value. So when the economy enters a downturn and people's disposable income shrinks, more consumers will likely choose to go to Walmart rather than higher-end retailers.
Moreover, the company's value proposition is further strengthened due to economies of scale. Wal-Mart has more than 11,600 stores located in 28 countries. Consumer goods manufactures are suppliers are eager to get their products on Walmart store shelves. This gives the company bargaining power, allowing it to extract the best possible terms when negotiating with suppliers. By keeping its costs down, Wal-Mart can pass the savings to consumers.
That's why the company has been around for decades, and is still dominating the retail business.
Of course, WMT stock bears can argue that with the booming e-commerce industry, people won't be visiting brick-and-mortar retailers as often as before. The thing is, though, while many physical retailers have been experiencing declining sales, Wal-Mart's business is more than solid.
According to the company's most recent earnings report, comparable store sales in the U.S. grew 1.8% year-over-year in the second quarter of 2017. This was driven by traffic growth of 1.3%. (Source: "Walmart U.S. Q2 comps 1 grew 1.8% and Walmart U.S. eCommerce GMV2 grew 67%, Company reports Q2 FY18 GAAP EPS of $0.96; Adjusted EPS3 of $1.08," Walmart Stores Inc, August 17, 2017.)
In fact, Walmart comparable store sales have been growing for 12 consecutive quarters.
With a growing business that's also recession-proof, Walmart stock deserves the attention of income investors.