WMT Stock: The Most Overlooked Reason to Own Wal-Mart Stores, Inc.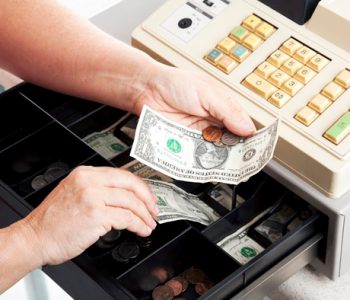 Walmart Stock Could Benefit From a Booming Industry
Nobody remembers second-place finishers, and that's one of the reasons why Wal-Mart Stores, Inc. (NYSE:WMT) stock doesn't get much attention these days.
When you think of Walmart stock, you probably think of a retail giant that boasts "everyday low prices" at its physical stores. But did you know that Walmart is actually a major player in one of the fastest-growing industries?
I'm talking about e-commerce which, in the United States, is undeniably dominated by Amazon.com, Inc. (NASDAQ:AMZN).
However, that doesn't mean other companies don't have a chance. In particular, Walmart has established a sizable presence in the e-commerce world. According to eMarketer, Inc., Walmart is the second-largest U.S. online retailer, generating $13.5 billion in e-commerce sales last year. (Source: "Amazon, Wal-Mart Lead Top 25 E-commerce Retail List," WWD, March 7, 2016.)
This year, Walmart is doing even better. The company reported third-quarter earnings last month, which showed that Walmart's e-commerce sales grew by 20.6% under constant currency. Excluding its Yihaodian business in China, Walmart's gross merchandise volume (GMV) increased by 28.6%. (Source: "Walmart reports Q3 FY17 EPS of $0.98," Wal-Mart Stores, Inc., November 17, 2016.)
At the same time, the company has been expanding its online selection. So far this year, Walmart's online product assortment has nearly tripled from eight million to more than 23 million items. Moreover, Walmart.com allows consumers to buy products from brands that they wouldn't be able to find in Walmart's physical stores. For instance, Walmart.com now carries products from Michael Kors, UGG, and Ray-Ban.
And don't forget that Walmart recently acquired e-commerce company Jet.com, Inc. The acquisition gives Walmart access to Jet.com's infrastructure, including warehouses, a delivery system, and—most of all—Jet.com's sophisticated pricing algorithm. Moreover, the two companies' customer bases are complementary, as Jet.com is a big hit among urban Millennials, while Walmart.com is winning value-conscious shoppers.
The thing is, though, because Walmart is the second-biggest player in the U.S. e-commerce business, it doesn't get nearly as much attention as Amazon. Adding the fact that Walmart still has to run its giant physical retail business, WMT stock might not look that appealing to investors in the tech sector.
However, that also means the company's valuations won't be as high as in the tech sector, either. Trading at $71.26 apiece on Thursday, Walmart stock has a price-to-earnings multiple of just 15.46 times. Amazon stock, on the other hand, currently trades at around 175 times its earnings.
Here's the best part: by having a huge physical retail segment, Walmart stock gives an opportunity for income investors tap into the booming e-commerce industry.
You see, while the fast growth in the e-commerce industry looks attractive to any investor, companies in this business have to keep reinvesting their profits (if they have any). This means many of the e-commerce pure plays don't have the ability to pay a dividend.
Walmart, on the other hand, is deeply entrenched in the slow-changing retail business. That means that, even though the company has to invest quite a bit in its e-commerce segment, the massive profits from its physical stores can support a handsome dividend payout to WMT stock investors.
Right now, the retailer pays $0.50 per share on a quarterly basis, giving Walmart stock an annual dividend yield of 2.81%. What's more impressive is that, since the company's first annual dividend in March 1974, it has been raising its payout every single year.
The Bottom Line on WMT Stock
Raising dividends for 43 consecutive years suggests that Walmart stock could be recession-proof. Add the fact that the company has a significant presence in the e-commerce industry, and WMT stock looks like a great pick for income investors who don't want to miss out on growth.