Here's Why WMT Stock Is Attractive: A Smoking Dividend Yield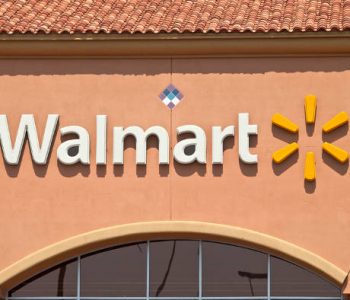 Wal-Mart Stores Inc (NYSE:WMT) stock continues to underperform early in 2017, with the stock now off about four percent year-to-date, up against the S&P 500's two-percent increase.
Worries over the ever increasing threat from e-commerce behemoth Amazon.com, Inc. (NASDAQ:AMZN) seem to persistently pressure WMT stock, while Trump's new trade proposals last week pose yet another threat to Walmart's already-slim profit margins.
But as value-oriented income investors, we should learn to love these types of uncertain situations for the bargain opportunities they're able to create.
So although I'm not entirely sure if WMT stock is worth going "all in" at this point, the company's still-massive brick-and-mortar footprint definitely deserves our attention.
Turnaround Traction
Operationally speaking, management is certainly doing it all it can to fuel a prolonged stock price turnaround.
Although revenue ticked up a measly 0.7% in Walmart's most recent quarter, U.S. same-store sales increases continued to trend up (1.7% year-over-year), suggesting that management's efforts to make its stores brighter and more attractive are starting to pay off. And when it comes to the tall task of dealing with the beast known as Amazon, Walmart is at least starting to defend itself.
Thanks in large part to the company's big $3.3-billion acquisition of Jet.com, Inc. last year, third-quarter global e-commerce sales and gross merchandise volume increased 20.6% and 16.8%, respectively.
"We are pleased that we can see real progress stemming from our strategic choices and we appreciate the great work by our associates," said Doug McMillon, Walmart's president and chief executive officer. "Yet, we are not satisfied. We will continue to change and pick up speed to reach our longer term aspirations. (Source: "Walmart Announces Third Quarter Fiscal 2017 Earnings Results," Wal-Mart Stores Inc, November 17, 2016.)
Dividend Dynamo
But while certain aspects of Walmart's competitive landscape remain forever in flux, there's one thing that remains entirely reliable: a growing dividend. The company has hiked its payout every single year since 1974—the very first year it declared an annual dividend—and it doesn't look like the streak will end anytime soon.
Walmart's trailing 12-month operating cash flow stands at $32.0 billion, versus cash dividends of just $6.2 billion. Moreover, Walmart currently sports a payout ratio of just 43%.
To be sure, dividend growth has slowed substantially of late, but the numbers indicate that there's still room for long-term double-digit increases when (and if) Wal-Mart's environment becomes more clear.
"During this transformational time, a key priority remains using our financial strength to provide strong cash returns to shareholders in the form of dividends and share repurchases," said Chief Financial Officer Brett Biggs in the Q3 conference call with analysts. "In the quarter, we paid approximately $1.5 billion in dividends and repurchased 19.6 million shares for approximately $1.4 billion. Year-to-date, we have now returned $10.9 billion to shareholders." (Source: "Wal-Mart Stores' (WMT) CEO Doug McMillon on Q3 2017 Results – Earnings Call Transcript," Seeking Alpha, November 17, 2016.)
The Bottom Line on WMT Stock
Dividend investors shouldn't give up WMT stock so easily.
The company has maintained a decades-long cost advantage in the brick-and-mortar retail space, giving it unmatched efficiencies and bargaining power with suppliers. That's not going to go away. And despite the very real threat posed by Amazon, e-commerce could actually be a very key source for Walmart's long-term growth trajectory.
With WMT stock currently sporting a juicy shareholder yield (which includes buybacks along with dividends) of roughly seven percent, now might be a great time to accumulate.