Is WMT Stock One Dividend Stock to Own Forever?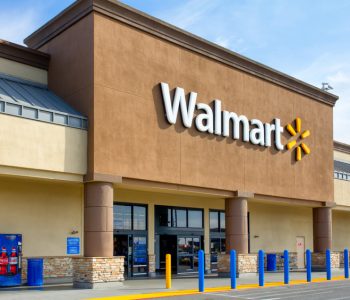 WMT Stock Just Proved Why It's a Must-Own for Dividend Investors
The market is not always rational, and that's why dividend investors interested in Wal-Mart Stores, Inc. (NYSE:WMT) need to get WMT stock.
There are many things that can send shock waves of uncertainty across the stock market. The most recent event was Donald Trump's surprise victory in the U.S. presidential election. While major indices recovered by Wednesday afternoon, many stocks—such as hospital operators—were still deep in the red.
WMT stock, on the other hand, stayed solid. Wal-Mart shares opened slightly lower, but it was quick to bounce back into the green.
One of the reasons is that uncertainty makes people embrace safe-haven assets, such as gold. On Wednesday, both gold and silver prices went up.
Moreover, events like this also make investors realize the value of large-cap dividend-paying companies. Markets move every day, but for a company to make a dividend payment to its shareholders, it does not need the market's approval.
Take a look at WMT stock's dividend history and you'll see what I mean. The company declared its first dividend in March 1974. Since then, it has increased its annual cash dividend every single year. (Source: "Dividend History," Wal-Mart Stores, Inc., last accessed November 9, 2016.)
43 years of consecutive dividend hikes make WMT stock stand out. There were quite a few business cycles in that period, and there was the Great Recession—which many consider to be the biggest downturn since the Great Depression—but all of that did not affect Walmart stock's ability to raise its payout to dividend investors. In the past 10 years alone, WMT stock's quarterly dividend rate has increased by 227%.
Of course, there are other retailers on the market, but Walmart's size dwarfs pretty much all of them. In the company's previous fiscal year, it generated $482.0 billion of sales, which is more than the sales of Target Corporation (NYSE:TGT), Costco Wholesale Corporation (NASDAQ:COST), and Amazon.com, Inc. (NASDAQ:AMZN) combined.
Yes, when it comes to sales figures, Walmart not only dominates the brick-and-mortar retail space, but is also much bigger than Amazon.
Still, Amazon stock is getting a lot more attention from investors than WMT stock. And the reason is simple: if Amazon keeps expanding, it might take over the business form of traditional retailers.
But that argument hasn't stopped Walmart from churning out handsome profits quarter after quarter. In the three months ended July 31, 2016, Walmart generated earnings of $1.21 per share, a 12% increase year-over-year. (Source: "Walmart reports Q2 FY17 EPS of $1.21, adjusted EPS of $1.07, Raises full-year adjusted EPS guidance range to $4.15 to $4.35," Wal-Mart Stores, Inc., August 18, 2016.)
The reality is, even though the e-commerce industry is growing rapidly, people are still going to Walmart stores—the physical ones. In the most recent quarter, comparable store sales of Walmart's U.S. locations went up by 1.6%. This was driven by a traffic increase of 1.2%.
Don't forget, Walmart isn't exactly standing still in the face of the online shopping boom. The retail giant also has its e-commerce segment, which, in the most recent quarter, grew its sales by 11.8% year-over-year. Gross merchandise volume surged 13% from the year-ago period.
The Bottom Line on WMT Stock
At the end of the day, keep in mind that before making your investment decisions, you have to think about what your investment goals are. If you are looking to get rich quick, then WMT stock probably isn't the right choice for you. Shoppers have been going to Walmart stores for decades. There likely won't be a catalyst big enough to send this $200-billion-plus company through the roof any time soon.
But because the company is deeply entrenched in the retail industry, it is in a position to return value to shareholders. Adding the fact that its "Everyday Low Prices" makes the company somewhat recession-proof and its growing e-commerce segment, WMT stock looks like a solid pick for an income portfolio.