WMT Stock: A New Reason to Own Wal-Mart Stores, Inc.?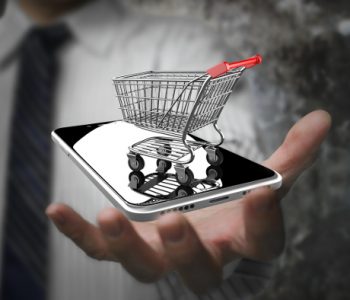 This Could Be Huge for Walmart Stock
For decades, Wal-Mart Stores, Inc. (NYSE:WMT) has been known as a retail giant. Shoppers don't get excited going to Walmart, even though it offers "everyday low prices," and Walmart stock doesn't scream excitement, despite its handsome dividends. But now, there might be a new reason to take a look at WMT stock.
You see, the reason why Walmart stock has lost some of its appeal is the booming e-commerce industry. There seems to be a trend of consumers moving from brick-and-mortar stores to online channels. If the trend continues, and Walmart doesn't do anything about it, it could hurt the retailer's business.
The thing is, Walmart is not standing still. The retail giant also has an online shopping segment and is expanding it aggressively. If its plan turns out to be working, e-commerce could become a catalyst to WMT stock.
Walmart is expanding its online selection. So far this year, the company has nearly tripled its online product assortment from eight million to more than 23 million items. Moreover, shoppers at Walmart.com can now buy products from brands that they wouldn't normally find in Walmart's physical stores, such as Michael Kors, UGG, and Ray-Ban. (Source: "Walmart's Significantly Expanded Assortment Brings More Choices for Customers and the Largest Cyber Week Event, Earlier than Ever," Wal-Mart Stores, Inc., November 21, 2016.)
Just as important is the company's recent acquisition of Jet.com, Inc. Started by Diapers.com founder Marc Lore, Jet.com is set to challenge Amazon.com, Inc. (NASDAQ:AMZN) by offering lower pricing on its products. The platform was launched less than two years ago, but has already built a brand for itself.
Jet.com differentiates itself from other online shopping platforms through its pricing algorithm. Instead of being treated as individual items, products on Jet.com are priced based on their locations in distribution centers. For instance, if you purchase multiple items located in the same distribution center, their prices would be lower than if they were located in separate distribution centers. At the same time, if you waive the right to return an item or use a less expensive form of payment, such as paying with a debit card rather than a credit card, the price goes down further.
Other than the pricing algorithm, this acquisition also gives Walmart access to Jet.com's infrastructure, delivery system, and customer base. Walmart has bought more than a dozen e-commerce startups in recent years, but at $3.0 billion, Jet.com is the biggest one to date.
By the third quarter of 2016, Walmart's e-commerce segment has already shown quite a bit of improvement. For the quarter, the retailer's e-commerce sales and gross merchandise volume (GMV) increased 20.6% and 16.8%, respectively. (Source: "Walmart reports Q3 FY17 EPS of $0.98," Wal-Mart Stores, Inc., November 17, 2016.)
The improvement so far is probably not enough for investors to consider e-commerce as a catalyst for Walmart stock. But, with expanded online offerings and the acquisition of Jet.com, the company could show more promise in the segment.
The Bottom Line on WMT Stock
Of course, for income investors, the most important reason to own Walmart stock hasn't really changed. It is the company's deeply entrenched position in the retail business. Because of that, Walmart has an amazing track record when it comes to dividends.
Since the company declared its first dividend in March 1974, Walmart has increased its annual payout every single year. That's more than four decades of consecutive dividend hikes!
Right now, the company pays $0.50 per share on an annual basis, giving WMT stock an annual dividend yield of 2.89%.
With its booming e-commerce segment, Walmart stock could give income investors some upside potential on top of its impressive dividends.