Walmart Inc: Reliable Dividend Stock with Strong Growth Potential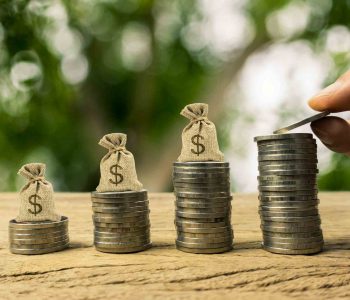 Time to Check Out WMT Stock
Today, we're going to focus on Walmart Inc (NYSE:WMT).
If you ask income investors what they are looking for in a stock, the answer will likely include two things: reliable dividends and growth potential.
Reliable dividends are not hard to find. Established companies from recession-proof industries often have the ability to pay dividends through thick and thin.
There's no shortage of companies with growth potential, either. Just go to the tech sector and you'll easily find plenty of businesses that are firing on all cylinders.
What is more challenging, though, is finding companies that provide reliable dividends and growth potential at the same time.
And that's why I want to talk to you about Walmart Inc.
Headquartered in Bentonville, Arkansas, Walmart is the largest retailer in the world. The company has approximately 11,500 stores under 56 banners in 27 countries around the globe. Every week, more than 265 million customers visit the company's stores and ecommerce websites.
As you can see from the nature of its business, Walmart is well-positioned to pay reliable dividends. Whether the economy is booming or in a slump, people need to get groceries and essential supplies. Known for its "Everyday Low Prices," Walmart has long established itself as an essential part of many consumers' shopping routines.
For instance, the world economy took a major hit in recent months due to the COVID-19 pandemic. But Walmart's business was doing more than fine.
In the second quarter of the company's fiscal year 2021, which ended July 31, 2020, it generated $137.7 billion in revenue, marking a 5.6% increase year-over-year. Excluding exchange rate headwinds, the retailer's revenue would have grown by 7.5%. (Source: "Earnings Release – 7.31.2020," Walmart Inc, August 18, 2020.)
Comparable sales, one of the key measures of a retailer's performance, rose 9.3% at Walmart U.S. The growth was driven by strength in food and general merchandise.
Net sales at Walmart International slipped 6.8% to $27.2 billion for the July quarter. However, the decline was mainly due to changes in foreign exchange rates. Excluding the impact from currency exchange, net sales at Walmart International would have increased by 1.6% to $29.6 billion.
However you look at it, Walmart delivered a very strong performance in what many companies consider to be the toughest operating environment in history.
Therefore, it shouldn't come as a surprise that Walmart stock has a long track record of paying dividends that are not only reliable, but also increasing.
Since the company declared its first ever dividend in 1974, management has increased the payout every single year. (Source: "Dividend History," Walmart Inc, last accessed August 26, 2020.)
Better yet, while Walmart is known for being a decades-old dividend giant, it also offers serious growth potential through its ecommerce business.
It might be hard to think that a company with a giant network of physical stores would have ecommerce as a catalyst, but it is happening. In the most recent reporting quarter, ecommerce sales at Walmart U.S. skyrocketed 97%.
On the earnings conference call, Walmart's chief financial officer, Brett M. Biggs, said, "We saw significant increases in repeat rates and weekly active digital customers, and we continue to make progress on assortment expansion and seller tools with eCommerce Marketplace sales growing triple digits." (Source: "Q2 2021 Earnings Call," Walmart Inc, August 18, 2020.)
And that could be just a start, as the company is about to launch something that could take its ecommerce business to a whole new level—Walmart+.
"Walmart+" will be a subscription-based service that offers unlimited same-day deliver on groceries and other items. The company has not confirmed the pricing or launch date of the service, but reports say that it will cost $98.00 a year. (Source: "Walmart has again delayed the launch of its Amazon Prime competitor Walmart+," Recode, August 4, 2020.)
So, basically, this is Walmart's answer to "Amazon Prime," a subscription program from ecommerce giant Amazon.com Inc. (NASDAQ:AMZN). Paying $119.00 a year, Amazon Prime members get fast and free shipping on numerous products, on-demand video streaming, and discounts at Amazon's Whole Foods stores, among other perks.
With more than 150 million Amazon Prime members around the world, the program has been critical to Amazon's success. The reasoning is that when a customer has to pay money to be a member of an online shopping platform, chances are they will shop on this platform as much as possible to extract the most value out of the paid membership.
Walmart's physical stores already have a huge following. If Walmart+ can successfully build customer loyalty for the company's ecommerce platform, it could become a major catalyst for Walmart stock.
Bottom Line on Walmart Inc
At the end of the day, nothing is perfect. Because of Walmart's recession-proof business and strong growth potential, its shares have been highly sought after during this uncertain period. So, as investors bid up WMT stock, the dividend yield is not as high as before; it currently stands at just 1.7%.
In the short term, there's usually some risk associated with buying a stock after it has soared to new heights. However, for investors who are looking for both dividends and growth, Walmart stock should serve them well in the long run.