With a 5.6% Yield, This Soon-to-Be Dividend Aristocrat Deserves Your Attention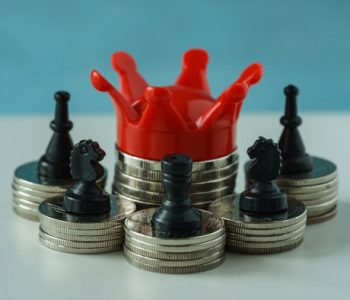 iStock.com/Nuthawut Somsuk
The Highest-Yielding Dividend Aristocrat in 2018?
Most people have never heard of Tanger Factory Outlet Centers Inc. (NYSE:SKT), but the company is about to join a very elite group of dividend-paying stocks: the "dividend aristocrats."
If you've been following this column, you'd know that we are big fans of dividend aristocrats here at Income Investors. These are S&P 500 companies with at least 25 consecutive years of annual dividend increases. Because of their consistency in returning value to investors, dividend aristocrats often outperform the overall market.
Raising dividends for more than a quarter of a century is no easy feat, which is why as of this writing, there are only 51 dividend aristocrats in the U.S. stock market.
Now, let's take a look at this up-and-coming dividend giant.
Headquartered in Greensboro, North Carolina, Tanger is a real estate investment trust (REIT) that specializes in owning and operating outlet shopping centers. Right now, the company's portfolio consists of 44 upscale outlet centers located in 22 states and in Canada. These properties total approximately 15.3 million square feet. (Source: "Management Presentation," Tanger Factory Outlet Centers Inc., November 7, 2017.)
Like most REITs, Tanger makes money by collecting rent payments from its tenants. The properties are currently leased to more than 3,100 stores, which are operated by over 510 brand name companies. As of September 30, 2017, Tanger's portfolio had an occupancy rate of 96.9%. (Source: "Tanger Reports Third Quarter 2017 Results," Tanger Factory Outlet Centers Inc., November 7, 2017.)
Of course, with the recent downturn in the retail industry, several department store chains have reported substantial sales declines. Should that be a concern for SKT stock investors? Not really.
Also Read:
The Top 10 Dividend Aristocrat Stocks for High Yields
You see, while Tanger is in the retail business, it does not have any department store tenants. The REIT works exclusively with brand name companies. And because of the discounts offered by outlet centers, Tanger's properties continue to attract more than 188 million shoppers annually.
As a matter of fact, despite concerns surrounding the retail industry, Tanger's business has been growing. In the first nine months of 2017, the company's same-center net operating income (NOI) increased by 1.7% year-over-year. The three-month period ended September 30th, 2017 also marked the 56th consecutive quarter of Tanger's same center NOI growth.
With a reliable and growing business, Tanger can afford to pay increasing dividends. The company currently pays $0.3425 per share on a quarterly basis, giving SKT stock an annual yield of 5.6%.
As I said earlier, Tanger is a serious contender for the Dividend Aristocrat title. Since the company went public in 1993, it has raised its payout every single year for 24 years of consecutive annual dividend increases. (Source: "Dividend History," Tanger Factory Outlet Centers Inc., last accessed December 7, 2017.)
Here's the best part: despite consistent dividend hikes, Tanger still has room to further increase its payout. In the last 12 months, the company had a payout ratio of just 65.12%.
In a statement last month, Chief Executive Officer Steven B. Tanger said that, "We plan to allocate our free cash flow in 2018 to increasing our dividend, paying down our variable rate debt, and buying our stock." (Source: Tanger Factory Outlet Centers Inc., November 7, 2017, op cit.)
With improving financials and management's willingness to return value to shareholders, Tanger will almost certainly extend its dividend increase track record to 25 years in 2018. And if the company becomes big enough to join the S&P 500 Index (it is currently a member of the S&P MidCap 400 Index), it will earn the title of "dividend aristocrat."
Final Thoughts on This Future Dividend Aristocrat
At the end of the day, don't forget that because dividend aristocrats are highly sought after, their share prices have already been bid up, causing their yields to drop. Right now, the highest-yielding dividend aristocrat is AT&T Inc. (NYSE:T), which has a dividend yield of 5.42%.
Tanger, on the other hand, already yields 5.6%. If the company further increases its payout and joins the dividend aristocrats, it could quite possibly become the highest yielder in this elite group.