Is Williams Companies Inc's 7.8% Yield Safe?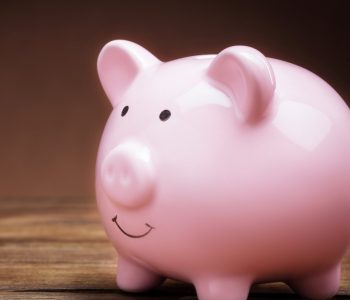 Can You Trust Williams Companies Inc's Distribution?
I trust most high-yield dividend stocks like I'd trust Wesley Snipes to do my taxes.
Most of the high-yield names struggle with declining cash flows, tight profit margins, or high debt loads. And it doesn't take long for these businesses to disappoint shareholders by cutting their payouts.
But today's focus company could be an exception, at least as far as the dividend is concerned: Williams Companies Inc (NYSE:WMB). The energy giant owns thousands of miles of pipeline nationwide. Every day, this business ships millions of cubic feet of natural gas and other commodities.
And, with a 7.8% dividend yield, Williams Companies Inc pops up a lot in my conversations with income investors. But can anyone actually count on this partnership for reliable income? Let's dive into the numbers.
Admittedly, investors have soured on the pipeline business. And for good reason.
Low oil prices have forced producers to dial back their drilling plans. With fewer barrels flowing through their networks, pipeline owners have started slashing their distributions left and right.
Analysts have good reason to think Williams Companies Inc might do the same. Management cut the distribution by two-thirds back in 2016—the last time we had a major downturn in the oil patch. And companies with a history of reducing their payouts typically don't hesitate to take the same measures again.
But Williams Companies Inc has positioned itself better than most to survive the current recession.
For starters, the partnership's natural gas pipeline business continues to generate reliable cash flow.
Williams' Northeast pipeline system caters to low-cost producers, which have yet to really dial back output. Its Gulf of Mexico assets also cater mostly to stable offshore production, which is much less sensitive to short-term swings in commodity prices.
This has allowed Williams Companies Inc to continue posting respectable financial results.
Last quarter, the partnership reported that cash flow from operations topped $1.1 billion, up seven percent year-over-year. Year-to-date, distributable cash flow has actually increased six percent from where we were at the same time in 2019. (Source: "Williams 2nd Quarter 2020 Earnings Call," Williams Companies Inc, August 4, 2020.)
This cash flow leaves Williams Companies Inc payout in good shape.
Year-to-date, the partnership payout ratio stands at around 60%. I generally like to see companies pay out no more than 90% of their income as dividends, so Willaims is right in my comfort zone.
And that income stream should continue to grow.
Short term, the completion of the Transco pipeline should start contributing to the bottom line by late next year. Management wants to pad that income stream further through a collection of side projects and expansion into renewable energy assets.
Overall, Wall Street expects the business to grow distributable cash flow at a mid-single-digit annual clip over the next five years. That's a big downgrade from the supercharged pace of growth unitholders have gotten used to in recent years. But it does leave Williams Companies Inc in an enviable financial position to be able to continue rewarding investors.
In other words, this distribution looks safe for now.