Will Apple Inc. Increase Its Dividend in 2018?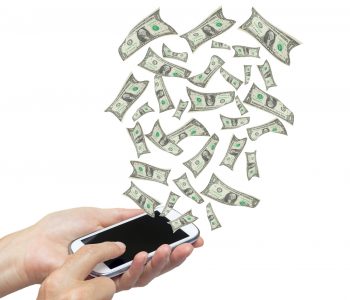 iStock.com/Jaroslav Frank
AAPL Stock Dividend Forecast
With Apple Inc. (NASDAQ:AAPL) stock soaring more than 25% over the past year, the company's 1.44% dividend yield may not seem like much. But note this: with consistent dividend increases, investors who purchase Apple stock today will likely collect much higher yield on cost in the years ahead.
You see, Apple was never really known for its dividends. The company started paying a dividend as early as in 1987, but suspended its dividend policy in 1995. And even after Apple reinstated the dividend policy in 2012, investors still seemed to care more about the tech giant's stock price rather than its payout.
However, that doesn't mean income investors can't get rewarded. In particular, if an investor purchased AAPL stock when the company reinstated its dividend in the summer of 2012, they would collect an initial yield of around 1.8%. But because the company has raised its quarterly dividend rate every single year by a total of 66.4% since then, that investor is now earning a yield on cost of over three percent.
Going forward, the Cupertino, California-based tech giant is well-positioned to continue its dividend increase track record. Here's why.
First of all, even though tech gadgets often turn out to be one-hit wonders, Apple has built a recurring business. The "iPhone" has been around for more than a decade, and yet its latest model, the "iPhone X," was still immensely popular. When Apple reported earnings last month, the company's Chief Executive Officer, Tim Cook, remarked that the "iPhone X surpassed [their] expectations and has been our top-selling iPhone every week since it shipped in November." (Source: "Apple Reports First Quarter Results," Apple Inc., February 1, 2018.)
Thanks to the successful launch of the new model, Apple sold a whopping 77.3 million iPhone units in the December quarter. And since iPhones are getting more expensive than ever before, revenue from the device totaled $61.6 billion for the quarter, representing a 13% increase year-over-year. (Source: "Apple Inc. Q1 2018 Unaudited Summary Data," Apple Inc., last accessed March 20, 2018.)
Solid iPhone sales helped Apple boost its total revenue by 13% from the year-ago quarter to $88.3 billion, marking a new all-time record.
Top-line growth translated to the bottom line. Apple's earnings came in at $3.89 per share in for the December quarter, up 16% year-over-year, also an all-time record.
By January 2018, the company's active installed base of devices reached 1.3 billion. And since Apple uses its own operating systems on all its devices, its huge installed base has translated to a massive services business. In the most recent quarter, Apple's services segment brought in $8.5 billion in revenue.
Here's the best part: despite all the dividend increases since 2012, Apple has actually maintained a rather conservative payout ratio. In Apple's fiscal year 2017, ended September 30, 2017, Apple generated a net income of $9.21 per share while declaring $2.40 of dividends per share. That translated to a payout ratio of just 26.1%, leaving lots of room for future dividend hikes. (Source: "Apple Inc. Condensed Consolidated Statements of Operations," Apple Inc., last accessed March 20, 2018.)
Moreover, the company is sitting on a huge pile of cash. As of December 30, 2017, Apple's cash and marketable securities totals $285.1 billion. While most of that cash is still stored overseas, the lower tax rates could open the door for Apple to bring some cash back. This could lead to acquisitions, share buybacks, dividend increases, or even a special dividend.
Will Apple Stock Increase Its Dividend in 2018?
Since bringing back the dividend in 2012, Apple has raised its payout every year at a compound annual growth rate of 10.7%. The company's Board of Directors usually reviews its dividend policy in May. Given Apple's earnings per share growth, low payout ratio, and enormous cash position, I expect the company to deliver a dividend increase of at least 10% in May 2018.