Will This 9.3% Yielder Provide More Than Just Dividends?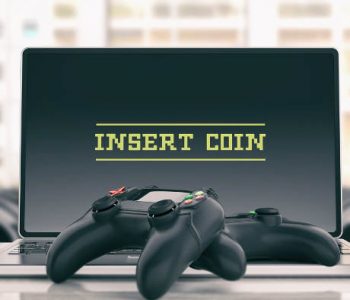 iStock.com/Tzogia Kappatou
This Beaten-Down Stock Is Worth a Look
The retail industry hasn't been in the best of shape, but that did not stop GameStop Corp. (NYSE:GME) from mailing out oversized dividend checks to shareholders. And going forward, the company could provide investors with more than just dividends.
Headquartered in Grapevine, Texas, GameStop is a retailer of video games, consumer electronics, and wireless services. In today's market, GME stock stands out due to its generous dividend policy. Paying investors $0.38 per share on a quarterly basis, the company offers an annual dividend yield of 9.3%.
Of course, one of the reasons behind GameStop's jaw-dropping yield was the downturn in its share price. The perception of a "retail apocalypse" has made many stock market participants bearish towards brick-and-mortar retailers.
Operating more than 7,100 stores located across 14 countries, GameStop hasn't been a market favorite. Over the past five years, a period when all three major indices of the U.S. stock market reached new highs, GME stock plunged more than 65%.
But due to the inverse relationship between dividend yield and stock price, GameStop has become one of the highest yielders in today's market.
The neat thing is, the downturn in GME stock wasn't the only reason why it can offer such a high yield; it was also raising its payout. In 2013, GameStop Corp. had a quarterly dividend rate of $0.275 per share. Today, the amount stands at $0.38 per share, meaning an increase of 38%. (Source: "GameStop Corporation Dividend Date & History," Nasdaq, last accessed September 11, 2018.)
Troubling Retail Business
Still, there's no denying that business is slowing down at this video game retailer. In the second quarter of the company's fiscal-year 2018, which ended August 4, GameStop's total global sales decreased 2.4% year-over-year to less than $1.7 billion. On a constant currency basis, total global sales were down 2.9%. (Source: "GameStop Reports Second Quarter Fiscal 2018 Results and Reaffirms Fiscal 2018 Guidance," GameStop Corp., September 6, 2018.)
Comparable store sales, a critical measure of a retailer's performance, declined 0.5% year-over-year. In the U.S., GameStop's comp sales actually grew 2.4%, but this was offset by a 6.5% comp sales drop at its international locations.
Looking at the company's main segments, GameStop's new hardware sales grew 20.1% in the quarter to $298.3 million. Growth was driven by the launch of the "Xbox One X" and strong sales of the "Nintendo Switch" and "Sony PlayStation 4."
New software sales, on the other hand, decreased 18.5% year-over-year to $300.9 million. This should not come as a surprise; more and more video gamers are downloading their games rather than buying a disc from a retail store. And this has been happening for both PC and console games.
Pre-owned games, the company's highest-margin segment, saw its sales declining 9.9% in the second quarter to $452.1 million.
The guidance wasn't really that cheerful, either. Management expects GameStop's total sales to decline two to six percent in full-year fiscal 2018. Comp sales are projected to be flat to a drop of five percent.
Still, the company expects to generate $300.0 million in free cash flow in fiscal 2018. This would provide ample coverage of its dividend payments, which would total around $150.0 million for the year.
GameStop Corp.: A Buyout Target?
Mind you, dividend might not be the only thing GameStop stock investors can collect down the road. On its latest earnings call, management said that the company could be up for sale.
"GameStop's Board of Directors, with support from outside financial and legal advisers, is conducting a broad range review of strategic and financial alternatives to enhance shareholder value. These options include, among others, a potential sale of the company," said Shane Kim, GameStop's Chief Executive Officer. (Source: "GameStop Corp (GME) CEO Shane Kim on Q2 2018 Results – Earnings Call Transcript," Seeking Alpha, September 6, 2018.)
While the company does not intend to provide more details on this matter until the completion of its strategic review, Wall Street analysts have formed some estimates.
For instance, Jefferies Group LLC analyst Stephanie Wissink said that under the current environment, GameStop would have a takeover price of between $22.00 and $32.00 per share. Since GME stock currently trades at around $16.30 apiece, Wissink's estimates would imply a premium of at least 35%. (Source: "Recent specialty retail M&A implies Gamestop price of $22-$32, says Jefferies," The Fly, September 6, 2018.)
The Bottom Line on GME Stock
GameStop Corp. is an ultra-high yielder with a slowing business, but the company is on track to generate more than enough cash to cover its 9.3% payout. And if GME stock does become a buyout target, shareholders could look forward to some decent capital gains on top of those outsized dividends.