Why Wal-Mart Stores Inc Could Be the Best Recession-Proof Income Stock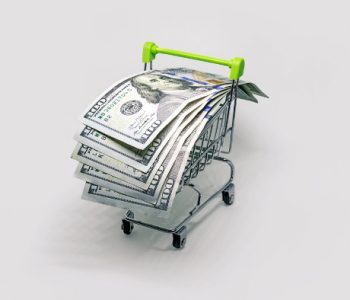 iStock.com/Diy13
A Stock That's Worth Owning Through Thick and Thin
The economy always moves in cycles. Therefore, one thing that every income investor should pay attention to is how safe their income stream is during economic downturns.
Today, I would like to show you company that stands out when it comes to providing recession-proof dividends: Wal-Mart Stores Inc (NYSE:WMT).
Walmart is a familiar name. If you are reading this article, chances are you've been to one of the company's stores. Right now, Walmart has 11,703 stores under 59 banners located in 28 countries around the world.
In other words, the company has a deeply entrenched position in its industry. With an already-established business, Walmart can afford to pay regular dividends.
As a matter of fact, Walmart started doing that a long time ago, and has been steadily increasing its dividends. Since its first annual dividend of $0.05 per share declared in 1974, the company has raised its payout every single year. So while the world economy went through quite a few ups and downs since 1974, none of that stopped Walmart from raising its payout to shareholders. (Source: "Dividend History," Wal-Mart Stores Inc, last accessed January 12, 2018.)
Also Read:
WMT Stock: 1 Absolute Simple Reason To Own Wal-Mart Stores Inc
Notably, since the Great Recession started in 2008, Walmart's quarterly dividend rate has gone from $0.2375 per share up to $0.51 per share, or an increase of 115%. Trading at $101.11 apiece, Wal-Mart Stores Inc stock offers an annual yield of just over two percent.
How did the company achieve such an amazing track record of providing recession-proof dividends? Well, because Walmart is known for its "Everyday Low Prices." In most of its operating regions, Walmart stores can offer some of the lowest prices compared to other retailers and grocery stores.
Therefore, when the economy enters a downturn and people's disposable income shrinks, the value offered by Walmart would make it a more appealing choice than the more expensive stores like Whole Foods Market Inc.
Walmart is able to offer such low prices because of its huge retail network and economies of scale. Manufacturers around the world want to get their products on Walmart's store shelves. This gives Walmart leverage when it comes to negotiating deals with its suppliers. By extracting the best possible deals from suppliers, Walmart can pass some of that savings on to consumers.
Bottom Line on Wal-Mart Stores Inc
The momentum in the U.S. stock market is going strong. The Dow, the NASDAQ, and the S&P 500 all surged past their all-time highs in 2017. I'm not saying that a stock market crash will happen soon, but based on what has happened in the past, there will be a correction at some point in the future. And with so much capital being pumped into the U.S. stock market over the last decade, a market correction could have a much wider ripple effect in the real economy.
That's why for income investors, it's of the utmost importance to ensure that their income stream can continue to flow even when the economy enters a downturn. And when it comes to providing recession-proof dividends, few companies can do a better job than Wal-Mart Stores Inc.