Here's Why Merck & Co., Inc. (NYSE:MRK) Shares Are Going Crazy Today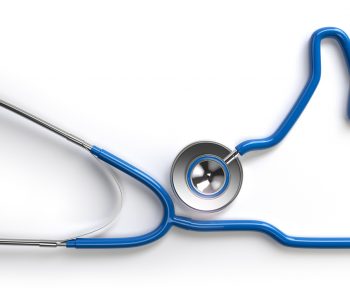 iStock.com/Bet_Noire
MRK Stock Is Soaring…
Mega-cap stocks are not known for making big moves. But on Tuesday, January 16, shares of Merck & Co., Inc. (NYSE:MRK) surged more than eight percent within about one hour after the market opened. That's quite a surge for a well-established pharmaceutical company commanding more than $170.0 billion in market cap.
The big question, of course, is: why did Merck shares jump by so much? So let's take a look.
On Tuesday morning, Merck announced positive results from its Phase 3 KEYNOTE-189 Trial. The results suggest that the company's "Keytruda" drug, along with two chemotherapy medicines, met the dual primary endpoints of overall survival (OS) and progression-free survival for the first-line treatment of lung cancer patients. In other words, the trial showed that this combination helped lung cancer patients live longer and prevented the disease from advancing. (Source: "Merck's KEYTRUDA(R) (pembrolizumab) Significantly Improved Overall Survival and Progression-Free Survival as First-Line Treatment in Combination with Pemetrexed and Platinum Chemotherapy for Patients with Metastatic Nonsquamous Non-Small Cell Lung Cancer (KEYNOTE-189)," Merck & Co., Inc., January 16, 2018.)
"KEYNOTE-189 showed significant improvement in overall survival and progression-free survival for patients receiving KEYTRUDA in the first-line setting in combination with traditional chemotherapy, compared with those receiving chemotherapy alone," said Dr. Roger M. Perlmutter, president of Merck Research Laboratories. "We are deeply grateful to the KEYNOTE-189 patients and investigators for their important contributions to this landmark study, and we look forward to presenting the data in the near future," he added. (Source: Ibid.)
This is a big deal for the American pharmaceutical company. Previously, Merck has said that the results from this trial wouldn't be unveiled until 2019, so Tuesday's announcement came as a nice surprise. Moreover, these results reinforced Merck's position as the leader in the race to develop drugs used in first-line treatment for lung cancer. So unsurprisingly, the company's rivals in this race saw their share prices drop following the news.
Bristol-Myers Squibb Co (NYSE:BMY) stock was down five percent, Roche Hldings AG (OTCMKETS:RHHBY) fell 3.6%, while AstraZeneca plc (NYSE:AZN) slipped 1.4%.