Why Iron Mountain is a Top Dividend Stock: A Yield of 6.3%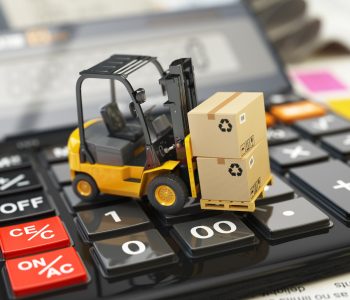 Today's article touches on one of the big things I look for in a top dividend stock: recurring revenue.
As regular readers know, I'm dedicated to finding stocks that distribute stable, steady, and growing dividends. And there's no easier way for a business to do that than by having recurring revenue.
What do I mean by "recurring?" And how does it differentiate from sales of a typical business? Well, a good definition of recurring revenue is simply revenue that is very likely to keep happening. Prime examples are our cell phone, utility, and cable bills, which we are required to pay off monthly or annually.
Once these service providers "lock up" a customer, they have a claim to their cash for a prolonged period of time.
Now, contrast that with a company that sells products on a one-time basis–you know, like a restaurant or jewelry store. Once we pay for our food or diamond ring, that's it. It's up to the company to get us back into the store.
As you might have guessed, things are much easier for companies that have recurring revenue. And today, I'm highlighting one of my favorites: record storage company Iron Mountain Incorporated (Delaware) REIT (NYSE:IRM).
Climbing the Iron Mountain
If you aren't familiar with Iron Mountain, it is a real estate investment trust (REIT) focused on the storage of physical records. It stores these records across a massive amount of real estate: more than 1,400 facilities around the world, representing about 86.2-million square feet. Basically, Iron Mountain leases out "storage space" for companies that are required to keep and maintain physical records.
Now, I know what you're thinking: "with the whole world going paperless these days, how can a business like Iron Mountain's be a top dividend stock?" Well, let me explain.
See, a great deal of Iron Mountain's business is generated because of legislative requirements. Simply put, corporations will always be required by law to not only create, but to maintain certain documents for a given period of time. And when the documents are based on sensitive personal information, the laws are even tougher.
Remember, even large corporations have a limited amount of space and security. And since those same corporations are often required to keep certain records for years, it only makes sense to store them at trusted facilities.
And that's where the real, recurring beauty of Iron Mountain's business model lies. Whereas self-storage companies rent out their lockers to individuals like us on a month-to-month basis, Iron Mountain's average lease is for three years. Furthermore, the typical item stored in one of the company's facilities has been there for an average of 15 years. Now that's what I call a recurring business model.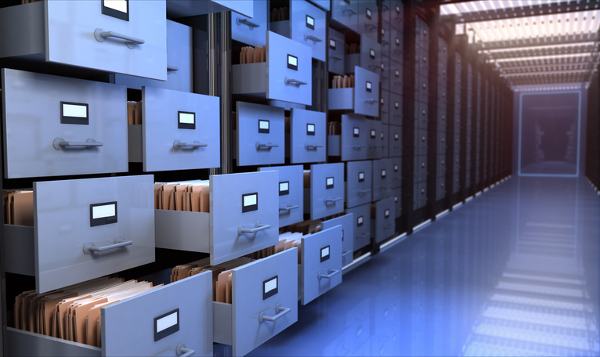 Mountainous Profits
But has Iron Mountain's durability actually translated into strong results of late?
Well, in Q1, revenue jumped 25% to $939.0 million. Meanwhile, new volume from existing customers clocked in at more than 34-million cubic feet; that's consistent with growth in years past. Moreover, the company managed to reduce its operating expenses (as a percentage of that revenue) about 100 basis points from the year-ago period.
So not only does Iron Mountain's net volume look to be improving, but its pricing power and cost structure seem to be as well. That's a great thing to see.
And if those numbers weren't encouraging enough, revenue from emerging markets now represents nearly 20% of Iron Mountain's revenue. That's a big bump from 10% just three years ago.
Also Read:
Reit Etf List: Earn Regular Income From These Real Estate ETFs
7 Dividend Stocks to Invest into in 2017
"We are particularly pleased by the strong top line growth seen across the business," said CEO Bill Meaney in a conference call with analysts. "We also continue to demonstrate progress in building positive momentum in the service side of the business as we grow new offerings." (Source: "Iron Mountain (IRM) Q1 2017 Results – Earnings Call Transcript," Seeking Alpha, April 27, 2017.)
Iron Cash Flows
Of course, what we really demand as income investors is steady cash flow. After all, a recurring business model doesn't mean much if it doesn't directly fuel stable dividend payments. Here, the news is also good for Iron Mountain shareholders.
In Q1, for example, adjusted funds from operations (AFFO)–the cash flow metric of choice with REITs–clocked in at a robust $179.0 million. And thanks to the strength of that cash flow, Iron Mountain was recently able to bump its quarterly dividend by 13%. In fact, the company has grown its total annual dividend payment (including special distributions) from just $300.0 million in 2013 to a whopping $2.2 billion in 2016.
With both revenue and AFFO expected to increase in the double digits over the next year, Iron Mountain should continue to be a top dividend stock for quite some time.
"We continue to maintain our focus on driving volume growth, whilst also beginning to realize some improvement in pricing through revenue management efforts," Meaney continued. (Source: Ibid.)
Top Dividend Stock at a Solid Price
Let's now take a look at Iron Mountain's stock price. Surprisingly, it has underperformed by quite a large margin over the past year:

Worries about the growing digitization of record keeping are weighing on the stock. But as I touched on earlier, I believe those concerns are largely overblown.
In fact, IRM stock now boasts a rather juicy dividend yield of 6.3%. That is well above the S&P 500 average yield of 2.1%, as well as its own five-year average of about four percent.
Given the company's bright outlook, I'd expect those spreads to narrow over time.
The Bottom Line on Iron Mountain
There you have it, just a few reasons I believe Iron Mountain is a top dividend stock.
As always, don't view this article as a formal recommendation. Instead, see it as a jump-off point for further research.
With that said, Iron Mountain's recurring revenue stream makes it a particularly attractive income candidate.