Why Income Investors Should Not Ignore Walt Disney Co (NYSE: DIS)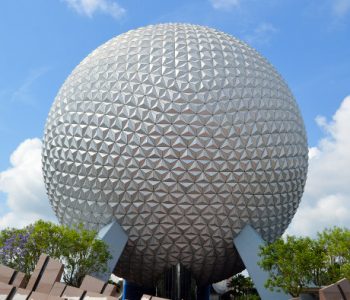 iStock.com/Russell102
Will Disney Stock Be a Winner in 2018?
In recent years, Walt Disney Co (NYSE:DIS) stock has been on somewhat of a roller coaster ride. It surged to over $120.00 per share in 2015, only to find itself plunging to below $90.00 apiece in 2016. And it's a similar story this year as well, as Disney stock reached a high of over $115.00 in April 2017 and then dipped below $100.00 a few months later.
That's some serious volatility when you take into account the fact that Disney is a blue-chip company commanding over $150.0 billion in market cap.
For conservative income investors, volatility is not a welcoming feature in a stock. But does that mean you should cross Disney stock off your watch list? Not really.
You see, even though it's not easy to predict where Disney's stock price is going next month, the company does offer something with nearly 100% certainly: dividends. Disney has been paying dividends for decades, but it doesn't really have same reputation as some of the other blue-chip stocks. One of the reasons behind this is the frequency of its dividend payments. From 2000 to 2014, Disney was paying dividends once a year.
The good news is, the company switched to paying semi-annual dividends in 2015. The amount has been growing, too; since 2009, Disney has raised its per-share payout every single year. (Source: "Walt Disney Company (The) Dividend Date & History," NASDAQ, last accessed December 7, 2017.)
Also Read:
Disney Stock: Walt Disney Co a Great Opportunity for Income Investors?
The latest dividend hike arrived last month, when Disney raised its semi-annual distribution rate to $0.84 per share, representing a 7.7% increase from its previous payout. On an annualized basis, Disney's dividend has increased by 95% in the last five years. Trading at $105.42 apiece, the company offers an annual dividend yield of 1.6%.
While there are plenty of higher-yielding stocks in the market, note that Disney's yield is in line with the other media and entertainment conglomerates. Comcast Corporation (NASDAQ:CMCSA) yields 1.66%, CBS Corporation (NYSE:CBS) pays 1.26%, and Time Warner Inc (NYSE:TWX) offers an annual yield of 1.78%.
Moreover, compared to its peers, Disney stock stands out due to its low payout ratio. In the company's fiscal year 2017 which ended September 30, 2017, Disney generated diluted earnings of $5.69 per share while declaring total dividends of $1.56 per share. In other words, it was paying out just 27.4% of its per-share profits. (Source: "The Walt Disney Company Reports Fourth Quarter and Full Year Earnings for Fiscal 2017," Walt Disney Co, November 9, 2017.)
Dividends come from profits. In order for a company to pay sustainable dividends, it must be able to generate enough profits to cover its payout. Disney's conservative payout ratio of 27.4% not only leaves a wide margin of safety, but also gives room for future dividend increases.
Final Thoughts on Disney Stock
Don't forget that Disney is preparing to launch its own streaming service. With a huge library of movies and shows–including the enormously popular Star Wars franchise and Marvel films–the service will likely attract a large audience base.
With a steady growing stream of dividends and a catalyst on the way, Disney stock could be a winner for income investors in 2018.