Why Income Investors Should Consider Intel Corporation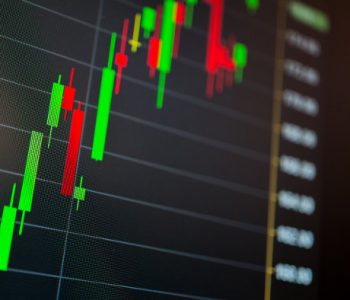 Intel Stock Still a Top Pick for Income Investors
Tech stocks aren't known for being great dividend plays. But for income investors, Intel Corporation (NASDAQ:INTC) stock could still be worth considering.
Intel stock is currently paying $0.26 per share on a quarterly basis. That gives it an annual dividend yield of 2.85%, a commendable number given that many of its competitors don't even pay a penny.
Despite its impressive yield, INTC stock isn't really paying out all that much. In 2016, the company generated adjusted earnings of $2.72 per share while declaring $1.04 of dividends per share. This means Intel was paying out just 38% of its profit. (Source: "Intel Reports Record Full-Year Revenue of $59.4 Billion; Reports Record Quarterly Revenue of $16.4 Billion," Intel Corporation, January 26, 2017.)
While we all want higher dividends, a low payout ratio might not be a bad thing for Intel stock. First, it leaves a large margin of safety. At the same time, it also gives the company an opportunity to reinvest for the future—something necessary to surviving in the tech sector.
Of course, there are plenty of tech stocks boasting much better growth prospects. Intel is a company that built its name by making the "x86" series microprocessors for personal computers (PCs). As mobile technology takes main stage, the PC business doesn't sound that exciting anymore.
In fact, one of the biggest concerns for Intel stock is the slowing down in the PC industry. The company's Client Computing Group, which includes the PC business, is the largest segment at Intel.
The thing is, though, despite the PC industry losing its momentum in recent quarters, things haven't really been that bad for Intel. In the fourth quarter of 2016, Client Computing Group revenue actually increased four percent year-over-year to $9.1 billion. In full-year 2016, the segment's revenue was up two percent.
Furthermore, the worst could be over for the PC market. Technology research and technology firm Gartner Inc (NYSE:IT) said that PC shipments would bottom out in 2016 at 265-million units. Going forward, they are expected to grow to 266-million units in 2017 and to 274-million units in 2018. (Source: "Gartner Forecasts Worldwide Device Shipments to Decline for Second Year in a Row," Gartner Inc, October 6, 2016.)
Don't forget that while Client Computing Group is the largest segment, Intel has other growth drivers that are catching up in size. For instance, there's the Data Center Group, which includes platforms designed for the enterprise, cloud, communications infrastructure, and technical computing segments. Thanks to the boom of the cloud services industry, the demand for Intel's server-level chips has gone up. This helped drive Data Center Group revenue up eight percent to $17.2 billion in 2016.
And then the company has the Internet of Things Group. The "Internet of Things" (IoT) is a broad concept. From smart thermostats to self-driving cars, virtually every device we use is expected to be connected in the future. And for that to happen, those devices need processors. That's where Intel could help. The company's IoT Group includes platforms designed for all market segments of IoT, including retail, transportation, industrial, buildings and home use. In 2016, Intel's IoT Group revenue surged 15% to $2.6 billion.
Cloud computing and the Internet of Things could be two major catalysts for Intel stock. However, because of the heavy investments required to keep its lead, don't expect Intel stock to raise its payout ratio too fast. For 2017, the company expects capital spending to be $12.0 billion, up $2.4 billion from 2016.
The Bottom Line on INTC Stock
Still, the company is willing to return value to shareholders. Since 2001, Intel stock's dividends have only been rising. In the past 10 years, its quarterly dividend rate has increased 131%. Income investors wishing to capitalize the boom in technology should take a serious look at INTC stock.