Why General Motors Company Is a Timely Stock for Dividend Investors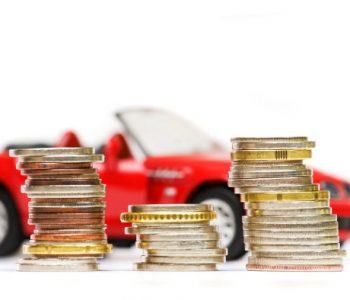 I'm always on the lookout for solid dividend stocks showing some price weakness. General Motors Company (NYSE:GM) stock, for example, is down about six percent over just the past five days, while the Dow has essentially remained flat.
Now a six-percent pullback usually isn't a big deal, but when you consider just how steadily GM stock has risen over the past several months, this weakness might be providing value-oriented income investors with a rare chance to jump in.
Let's take a closer look.
Sales Slowing Down
So what's the reason for GM's sluggish performance of late? Well, in addition to general market malaise, the company reported its U.S. sales for January on Wednesday.
Needless to say, the market wasn't impressed.
For January, GM said unit sales fell 3.8% to 195,909 units. Retail sales, meanwhile, sank 4.9% to 155,010 units. The disappointing month was largely driven by a 1.9% decline in "Chevrolet" unit sales, as well as a sharp 28% plunge in "Buick" unit sales. (Source: "GM Announces January U.S. Sales, Affirms Positive Outlook," General Motors Company, February 1, 2017.)
More importantly, however, is the fact that GM ended the month with 108 days worth of supply, compared to just 71 days worth at December's end.
Now to be sure, January is typically a low-sales/high-production month for automakers. And management says the inventory increase is strategic, with new planned launches ahead. But nevertheless, GM's high inventory levels are reigniting concerns on Wall Street over the possibility of discounting and layoffs going forward.
Gaining Speed
But while GM's January sales and inventory levels certainly weren't ideal, there's good reason to remain optimistic.
GM's average transaction price in January increased 4.4% year-over-year to $39,559 during January, a new record for the month.
Moreover, GM's "Cruze" (up 22%), "Volt" (up 56%), and "Trax" (up 40%) models all saw record January retail sales, suggesting that the company's growth initiatives—particularly the focus on compact cars and hybrid electronic vehicles—continue to gain traction.
"In early January, we focused on profitability while key competitors sold down their large stocks of deeply discounted, old-model-year pickups," said U.S. Vice President of Sales Operations Kurt McNeil. "We gained considerable sales momentum as we rebuilt our mid-size pickup, SUV and compact crossover inventories from very low levels following record-setting December sales." (Source: Ibid.)
The Bottom Line on GM Stock
I wouldn't be too concerned over GM's January sales report.
The results were somewhat seasonal and largely in line with that of the overall sector. Main rival Ford Motor Company (NYSE:F), for example, saw January unit sales decline 0.7% to 171,186 on a 13% decline in fleet sales. And as I touched on earlier, GM's inventory levels should steadily ease throughout the year with new launches and production adjustment. (Source: "Auto Sales," The Wall Street Journal, last accessed February 1, 2017.)
After all, management also said in its press release that it still expects industry levels to remain at or near record highs, with the company forecasting year-over-year growth in both sales and market share.
But here's the real beauty of GM stock: even if sales didn't grow this year, GM's dividend is pretty safe. Why? Because while management continues to invest in new tech and return capital to shareholders, it also makes it a shareholder-friendly habit to keep enough cash on hand ($20.0 billion, to be exact) to sustain the dividend, even in the case of a 25% industry downturn. Talk about prudent capital management.
Given GM's still-optimistic outlook and relatively safe dividend, which now yields a juicy four percent, I'd seriously consider pouncing on the stock's recent weakness.