Why Costco Wholesale Corporation Could Be a Great Dividend Stock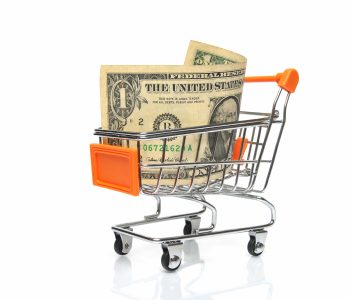 Costco Stock: Not a High Yielder, But Still Worth Considering
At first glance, Costco Wholesale Corporation (NASDAQ:COST) stock doesn't seem to be a stock that income investors would usually like. The company has a dividend yield of 1.12%, which is actually lower than the S&P 500's average dividend yield. But does that mean investors should cross Costco stock off their lists? Not really.
You see, Costco may not be in the most exciting industry, but the company has built something that's of utmost importance to being a solid dividend stock: a recurring business.
Costco is a warehouse retailer. It currently operates 732 warehouse stores located in nine countries. What separates the company from its competitors is that it is a membership-only retailer. Right now, Costco has 88.9 million total cardholders representing 48.6 million households.
Today, consumers have a variety of retailers to choose from. But once you have paid money to sign up for a membership, chances are you are going to be spending some time and money in that membership-only club. For Costco, this translates to a recurring business.
Of course, customers may also choose to cancel their membership, but I don't think that's really a big concern for Costco stock. Compared to other membership-only retailers, Costco has some of the most loyal customers. In the U.S. and Canada, the company's two biggest markets, Costco members have a renewal rate of 90%. (Source: "3rd Quarter FY 2017," Costco Wholesale Corporation, last accessed May 26, 2017.)
Don't forget, because of the company's massive membership base, Costco is collecting $2.8 billion every year in membership fees alone.
Returning Value to Shareholders
When you have a recurring business, it makes sense to return some value to shareholders. The good news is, Costco stock is doing exactly that.
Compared to other retailers like Wal-Mart Stores Inc (NYSE:WMT) and Target Corporation (NYSE:TGT), Costco doesn't have the longest dividend history, as it only started paying a dividend in 2004. What makes Costco stock stand out is how the company has been raising its payout.
Since its first dividend was paid in May 2004, COST stock has increased its quarterly dividend rate every year by at least 10%. The latest dividend hike, which came this April, was an 11% increase to a quarterly rate of $0.50 per share. (Source: "Splits & Dividends," Costco Wholesale Corporation, last accessed May 26, 2017.)
And that's not all. The company has also rewarded investors with a few special dividends on top of its regular quarterly payments. In its dividend increase announcement this April, Costco also declared a special cash dividend of $7.00 per share on its common stock. That works out to be a one-time special payment totaling $3.1 billion to Costco stock investors. In the past five years, the company has paid three such special cash dividends.
Costco Stock: Backed by a Growing Business
To keep its dividend increases going, Costco needs to grow its business. And on that front, there has been some good news.
In the third quarter of the company's fiscal year 2017, net sales grew eight percent year-over-year to $28.2 billion. Comparable sales, a critical measure of a retailer's performance, increased five percent year-over-year with improvements in the U.S., Canada, and other international locations. (Source: "Costco Wholesale Corporation Reports Third Quarter and Year-To-Date Operating Results For Fiscal Year 2017," Costco Wholesale Corporation, May 25, 2017.)
This is particularly impressive since the retail industry as a whole is facing headwinds. With a growing business backing the company's dividends, the best could be yet to come for Costco stock investors.