Here's Why Coca-Cola Co Remains a Top Dividend Stock for 2021 & Beyond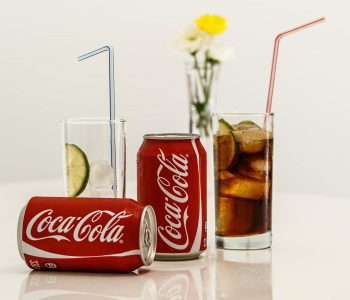 Ignore This Dividend Giant & You Might Kick Yourself Later
Despite being a household name to consumers worldwide, Coca-Cola Co (NYSE:KO) seems to be a forgotten ticker in the stock market. Sure, KO stock did enjoy a nice rally following the market crash in March 2020, but its performance hasn't exactly been stellar.
To give you an idea, Coca-Cola stock reached over $60.00 per share in February 2020—right before the pandemic-induced sell-off. As of this writing, it trades at $56.84 apiece.
In other words, while the overall market has soared to new heights, the share price of this multinational beverage company is yet to climb back to its pre-pandemic peak.
In fact, the theme over the past year and a half seems to have been that market participants prefer growth stocks to dividend stocks. Coca-Cola Co is the quintessential dividend stock, so while the fast-growing tech names were shooting to the moon, KO stock was left on Earth.
It's easy to be a trend-follower and rush toward the tech sector. But if you're an income investor, Coca-Cola stock remains one of the most solid dividend plays in the market. And that means its underperformance could actually represent an opportunity.
You see, income investors want to collect sizable, reliable dividends. At the time of this writing, KO stock yields three percent, which may not seem like much, as there are plenty of higher yielders.
However, keep in mind that the average dividend yield of S&P 500 companies has dwindled to just 1.3% due to the market rally. So, Coca-Cola stock's payout is not insubstantial. (Source: "S&P 500 Dividend Yield," multpl.com, last accessed August 13, 2021.)
Meanwhile, on the reliability front, very few companies are even in the same league as KO stock.
Consider this: Coca-Cola stock's dividend has increased every year for the past 59 years. (Source: "Board of Directors of The Coca-Cola Company Announces 59th Consecutive Annual Dividend Increase," Coca-Cola Co, February 18, 2021.)
Just think how many ups and downs the world economy has gone through over the last 59 years. No matter what happened during any single one of those years, one thing was certain: KO stock investors collected bigger dividend checks than they did before.
That track record is really a testament to the company's entrenched position in the global beverage industry. Obviously, its namesake soda is one of the most valuable brands in the world. But the company also owns many other well-known brands, such as "Fanta," "Sprite," "vitaminwater," "Minute Maid," and "Powerade."
By the way, each of the brands mentioned above is capable of generating more than $1.0 billion of sales annually.
The reality is, the economy moves in cycles. But even during the hardest times, most consumers can still afford to enjoy a can of "Coke." In fact, Coca-Cola Co's products are now sold in more than 200 countries around the world, with people enjoying the company's beverages at a rate of 1.9 billion servings per day.
In dividend investing, we often emphasize the importance of companies having a recurring business model. And Coca-Cola serves as one of the best examples.
Here's the best part. While Coca-Cola stock isn't a hot ticker at the moment, the company's business has actually shown some serious growth.
According to its latest earnings report, Coca-Cola generated net revenues of $10.1 billion in the second quarter of 2021. The amount represented a 42% increase year-over-year. (Source: "Coca-Cola Reports Strong Results in Second Quarter; Updates Full Year Guidance," Coca-Cola Co, July 21, 2021.)
Organic revenue, which is adjusted for the impact of acquisitions, divestitures, structural changes, and exchange-rate fluctuations, rose by 37% from a year ago.
For the bottom line, Coca-Cola reported adjusted earnings of $0.68 per share, marking a whopping 61% increase from a year ago.
The numbers also handsomely beat Wall Street's expectations. Analysts were projecting adjusted earnings of $0.56 per share on $9.3 billion of revenue.
Notably, Coca-Cola Co managed to expand its value share in the total nonalcoholic ready-to-drink (NARTD) beverage market, with market-share gains in at-home and away-from-home channels. And it was more than just a recovery from the pandemic's impact last year. Furthermore, the company's market-share value in the total NARTD beverage market is above its level in 2019.
Last but certainly not least, management is projecting meaningful growth for the full year. In particular, they now expect Coca-Cola Co to deliver organic revenue growth of 12% to 14% in 2021, up from the prior outlook of high single-digit growth. At the same time, the forecast for adjusted earnings-per-share growth has been lifted to 13% to 15%.
Bottom Line on Coca-Cola Co
Simply put, Coca-Cola is a reliable dividend stock that has found new growth momentum. Nevertheless, KO stock continues to be overlooked by many market participants.
While it's hard to say when sentiment will become more bullish toward Coca-Cola Co, I don't think income investors could go wrong by considering Coca-Cola stock for their long-term portfolios.