Where to Find High Yields Right Now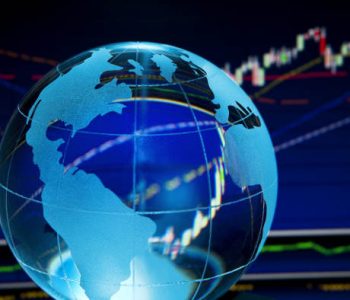 iStock.com/scyther5
These Stocks Yield Up to 7%
When everyone is lining up to buy the same investment, it's a good idea to look elsewhere.
It's a good idea to make the "tough investment."
A tough investment goes against the consensus. It's the trade you make when every bone in your body tells you not to.
It's the investment you don't talk about at the water cooler because everyone will laugh at you.
A few years ago, our firm made the tough investment in bank stocks. Nobody thought the industry would recover following the financial crisis. But it did.
Today, I have another tough investment you should consider…
It's international equities…
You might hate this idea right now. It's hard to be bullish on international stocks when you hear about stagnation in Europe, real estate bubbles across China, and social unrest throughout Latin America.
And for the past decade, foreign stocks have been a heartbreak sandwiched between two layers of misery. The MSCI All World ex-U.S. index has declined by eight percent over the past 10 years, while the U.S. S&P 500 index has delivered a total return of 145% over the same period.
As a result, foreign stocks now look dirt-cheap compared to their U.S. counterparts. The international benchmark now trades for just 13-times forward earnings.
And for those willing to dig into specific countries, you can find even better bargains.
For example, you have Russia (five-times forward earnings), Turkey (five-times forward earnings), and Poland (11-times forward earnings).
For comparison, U.S. stocks trade for nearly 17-times estimated profits for the coming year. In other words, you can find a lot more bargains abroad right now.
You can also find higher yields.
In aggregate, the MSCI All World ex-U.S. index now yields 2.2%. For comparison, the S&P 500 pays out a yield of just 1.5% as of June 8.
Once again, digging into the specifics can reveal interesting opportunities.
In the U.S., investors have bid up the price of any safe, high-quality dividend stocks. It's almost impossible to find a decent yield.
That's not the case abroad. Because investors have mostly given up on international equities, you can still find wonderful businesses with decent payouts.
I've prepared a list of some of my favorite foreign stocks below.
All of these stocks constitute Grade-A, blue-chip businesses. But because international equities have fallen out of favor on Wall Street, all of them still offer decent yields.
| | | |
| --- | --- | --- |
| Company | Country | Yield |
| BHP Billiton Limited | Australia | 3.6% |
| Bank of Nova Scotia | Canada | 4.3% |
| BCE Inc. | Canada | 5.5% |
| Enbridge Inc | Canada | 6.5% |
| Banco Santander, S.A. | Spain | 5.2% |
| Telefonica SA | Spain | 5.2% |
| Royal Dutch Shell Plc | United Kingdom | 5.3% |
(Source: Yahoo! Finance)
I don't expect this discount to last forever, though.
Like fashion, international stocks go in and out of style on Wall Street. At some point, markets revert back to the mean.
Hedge funds have also stepped up their purchases of foreign equities. Over the past few quarters, a number of smart money investors have started shifting funds abroad.
What could these money mavens see in international markets? I'd say it means one thing: They're willing to make the tough trade and see a lot more upside ahead.