Where I'm Finding One-Time Special Dividends Up to 43%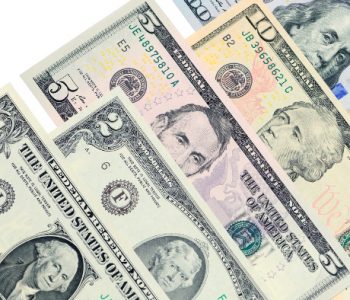 One-Time Payouts Up to 43%
In the record of stock market history, October 19 will go down as an unremarkable day for investors. The Dow, reeling from a small 100-point sell-off, rebounded towards the end of the session. The 30-stock index managed to finish the day unchanged.
But for one group of investors, this session will go down as one worth remembering: shares of Warrior Met Coal Inc (NYSE:HCC) surged more than $3.00 per share, hitting a high of $26.90. That day, the company represented one of the most actively traded issues on the New York Stock Exchange.
What triggered the move? In a press release, management approved a dividend to shareholders.
But not just any dividend. Warrior Met Coal declared a one-time special dividend of $11.23 per share in connection with the firm's restructuring.
The board will fund the payment through issuing $600.0 million in senior notes. If you do the math, the dividend came out to a yield of 43%.
"The street" clearly liked the move, given shares rose another seven percent through the rest of the week.
Investors love these big, special dividends. These one-time payments allow us to collect years of distributions in one shot. In fact, subscribers of our premium advisory service, Passive Monthly Income, cashed in from the same exact situation with a stock I recommended in December.
The company, Marchex, Inc. (NASDAQ:MCHX), had an unusual problem: too much cash. In total, the call center service business had accumulated over $104.0 million in cash on the balance sheet.
That sounds like a good problem to have. Until you realize cash in the bank only earns one percent a year.
To address the issue, the board declared a one-time special dividend of $0.50 per share. Based on the stock's share price at the time, that came out to a yield of 15.7%.
But that's not all. Marchex also pays a modest regular dividend to investors. So if you add up all of the payments, shareholders will collect a yield of almost 20% in the upcoming year.
When I talk about special dividends at events or conferences, people usually only have one question: where do I find these opportunities? To be honest, anyone can spot these one-time special dividends. You just need to know where to look.
If I see any one of the following four traits, you can be confident a special dividend might be in the works.
Lots of Cash: As mentioned above, too much cash can represent a problem for companies. Cash earns almost nothing in interest by just sitting in the bank, reducing long-term returns for shareholders. If management can't find productive investment opportunities, they'll often just pay the money out as one big check.
Too Little Debt: I prefer businesses with light debt loads. Debt, however, does constitute a cheap way to fund a business. Interest payments can also be written off, saving the company a lot on its tax bill. For these reasons, exploiting a little leverage can be quite savvy. If a company has no debt on its balance sheet, they'll often issue a new note and pay out the proceeds to shareholders.
Dividend Policies: Companies loathe to cut their distributions once a payout is established. This, however, can become a problem if a business operates in a volatile or cyclical industry. In response, some firms have decided to payout irregular payments in lieu of steady, ongoing dividends. This policy allows these companies to reward shareholders during a boom and conserve cash when times turn tough.
Tax Reform: Last year, President Donald Trump passed a bill to slash corporate rates and overhaul the nation's tax code. Some companies, however, will benefit more than others. Trump's tax reform will be especially favorable to companies with primarily domestic businesses (retail, telecom, transportation) that pay close to the full tax rate. Thanks to this massive windfall, these firms have a lot more cash on hand than originally planned. Most of these funds will likely get paid out to shareholders through buybacks, dividend hikes, and one-off payments.
So why am I writing about this? Well, the past few months have witnessed the fastest pace of special dividend announcements I've ever seen. Thanks to President Trump's tax reform, a lot of companies have a lot more cash on hand than expected.
Over the past few months, I've watched the market closely for any and all special dividend announcements. It's a great time for investors to look for these income opportunities.
In the past few issues of Passive Monthly Income, I highlighted a few of these investments. And these aren't some second-rate, high-risk stocks, either; all of these names represent high-quality businesses worth owning long after the special dividend.
Out of fairness to my paid subscribers, I don't want to speak too much about specific companies. I can tell you, however, that savvy investors can lock in lots of one-time, double-digit payments right now. You just need to know where to look.