What's Going On With Lululemon Stock Today?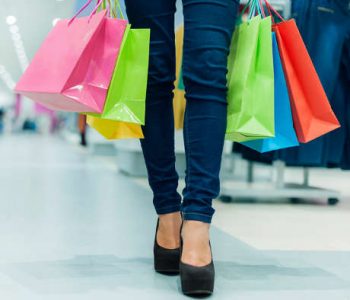 Lululemon Stock Surges On Strong Earnings
Lululemon Athletica inc. (NASDAQ:LULU) crushed profit estimates in the third quarter, sending shares of Lululemon stock soaring.
On Wednesday, the Vancouver-based retailer reported that its profits rose to $68.3 million, or $0.50 per share, from $53.2 million, or $0.38 per share, during the same period a year earlier. Revenue climbed to $544.4 million, up 13% year-over-year from $479.7 million. (Source: "lululemon athletica inc. Announces Third Quarter Fiscal 2016 Results," Lululemon Athletica inc., December 7, 2016.)
The company announced that it will repurchase up to $100.0 million of its common shares. Executives also raised their full-year earnings guidance, signalling a potentially strong holiday-shopping season.
"Our third quarter results demonstrated strong execution across all areas of our business as we delivered continued topline momentum, outperformed in gross margin and inflected meaningfully in EPS." said chief executive officer Laurent Potdevin in a statement.
"This success is a result of our team's ongoing effort and commitment to delivering on our long term strategies. As we entered the fourth quarter we experienced mixed sales results that have since improve."
Shares of Lululemon stock were up $9.97 per share, or 16.66%, to $69.81 in mid-day trading on Thursday.
Lululemon stock has plunged 30% since late August, hit by large investments on new products and its supply chain. Some analysts have suggested that women are growing tired of the so-called athleisure category. Investors are worried that growing competition from rivals like Nike Inc (NYSE:NKE) and Under Armour Inc. (NYSE:UAA) could crimp margins.
Wednesday's report puts a lot of those concerns to rest.
Same-store sales exceeded analysts' expectations, up seven per cent from a year earlier. The indicator, which measures sales at outlets open one year or longer, is considered to be a key retail barometer.
Gross margins showed marked improvement. The retailer had struggled to break the 50% level, which it has failed to achieve in five of the previous six quarters. Last quarter, however, gross margins came in at 51.1% compared with 46.9% a year ago.
LULU stock buyback is also an enormous vote of confidence in the business by those who know it best: the company's senior executives. No one knows more about a business's financial situation, business plans, or development program. The share buyback is a tip-off that the executives are confident in the stock.
Shareholders will be watching the retailer's holiday results close. After a mixed start to the fourth quarter, executives have hinted that sales are improving heading into the holiday period. That included a strong Black Friday, which saw same-store sales soar 16% at the company's American locations. If the company can deliver next quarter, that could be another trigger event for Lululemon stock.