What Walmart Inc Earnings Could Mean for Income Investors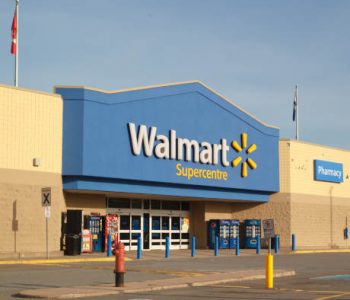 iStock.com/Kevin Brine
Is WMT Still a Top Dividend Stock?
Walmart Inc (NYSE:WMT) stock has had quite a choppy ride so far in 2018. The company's shares climbed to nearly $110.00 apiece in January, but fell to as low as $83.00 apiece in May. Now, Walmart stock is finally trending up and the company is about to report earnings. Will WMT stock be able to continue its upward trend?
Well, like most widely followed stocks, Walmart has a set of expectations to beat in earnings season. On average, analysts expect the retail giant to generate $126.04 billion of revenue in the second quarter of its fiscal year 2019, which would represent a 2.2% increase year-over-year. (Source: "Walmart Inc. (WMT)," Yahoo! Finance, last accessed August 10, 2018.)
Wall Street has higher expectations for the company's bottom line. The consensus estimate is that Walmart would earn an adjusted net income of $1.22 per share in the reporting quarterly, which would mark a 13% increase from the year-ago period.
Still, the company has a decent track record of beating Wall Street's expectations. Over the past 12 months, Walmart has beaten analysts' earnings per share estimates in three of the past four quarters.
Stats on WMT Stock
| | |
| --- | --- |
| Earnings Per Share Estimate | $1.22 |
| Change from Year-Ago Earnings Per Share | 13% |
| Revenue Estimate | $126.0 Billion |
| Change From Year-Ago Revenue | 2.2% |
| Earnings Beaten in Past Four Quarters | 3 |
(Source: Ibid.)
Other Things to Look for in Walmart Earnings
Now, keep in mind that because Walmart is in the retail business, there are other key performance metrics to look at than just the top- and bottom-line numbers. For instance, investors will be paying attention to the company's comparable sales results, which is driven by comparable traffic and the average ticket.
Last time the company reported earnings, comparable sales at "Walmart U.S." improved by 2.1%, driven by a 1.3% increase in the average ticket and a 0.8% increase in comparable traffic. (Source: "Walmart U.S. Q1 comps 1,2 grew 2.1% and Walmart U.S. eCommerce sales grew 33%, Company reports Q1 GAAP EPS of $0.72; Adjusted EPS2 of $1.14," Walmart Inc, May 17, 2018.)
If Walmart manages to deliver strong comparable sales growth in the second fiscal quarter, it would give market participants a reason to keep liking WMT stock. That's because, over the past several years, there has been a growing concern about the impact of the booming e-commerce industry on brick-and-mortar retailers.
If Walmart can consistently grow its comparable sales, it would show that customers are still spending money at the company's locations.
Speaking of e-commerce, Walmart also has its own online shopping platform, and the results from that segment will be another focus in the upcoming earnings report. In the first fiscal quarter, e-commerce sales at Walmart grew 33% year-over-year. For the company's full-year fiscal 2019, management expects e-commerce sales to increase by approximately 40%. (Source: "First Quarter Fiscal Year 2019 Earnings," Walmart Inc, May 17, 2018.)
In other words, there are quite a few things that could affect the Walmart stock price in this earnings report: top- and bottom-line numbers, comparable sales, e-commerce, etc.
But for income investors, there is a more surefire way to earn a return from the world's largest retailer: through dividends.
Will Walmart Inc Increase Its Dividend?
Compared to the stocks we normally cover here at Income Investors, Walmart is not really a high-yield one. With a quarterly dividend rate of $0.52 per share, WMT stock offers an annual yield of 2.3%.
What makes the company stand out is its dividend growth. You see, since Walmart established its dividend policy in 1974, the company has raised its payout every single year. (Source: "Dividend History," Walmart Inc, last accessed August 10, 2018.)
The best part is, despite all those dividend hikes, the company still has plenty of room to further increase its payout.
In Walmart's fiscal-year 2018, which ended January 31, 2018, the company generated adjusted earnings of $4.42 per share. Considering that Walmart declared total dividends of $2.04 per share for the fiscal year, it had a very conservative payout ratio of 46%. (Source: "Walmart U.S. Q4 comps 1 grew 2.6% and Walmart U.S. eCommerce sales grew 23%, Walmart U.S. full year comps 1 grew 2.1% and Walmart U.S. eCommerce sales grew 44%, Fiscal year 2018 GAAP EPS of $3.28; Adjusted EPS2 of $4.42, Company expects fiscal 2019 EPS of $4.75 to $5.00," Walmart Inc, February 20, 2018.)
Walmart is scheduled to report its second fiscal quarter earnings on August 16. Based on the expected growth in its business and its low payout ratio, the company should have no problem continuing its dividend increase track record. However, since Walmart's board of directors reviews the company's dividend policy once a year, usually in February, investors will likely have to wait until next spring for another WMT stock dividend increase.