What Target Corporation's Earnings Could Mean for Dividend Investors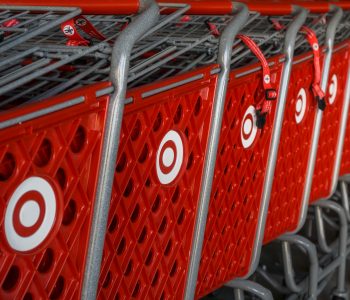 iStock.com/Andrei Stanescu
Time to Check Out Target Stock
In an era where the retail industry is living in the shadow of e-commerce, who would have thought that a century-old department store retailer can have a surging share price?
But it is happening. Target Corporation (NYSE:TGT), a department store retailer with a history that can be traced all the way back to 1902, saw its share price climbing from $66.09 to $82.40 year-to-date, marking a gain of 24.1%.
Of course, some may say that TGT stock's rally was due to the bull run in the overall market. But here's the thing: the S&P 500 Index climbed just 16.4% year-to-date. So while the market was going up, Target Corporation still managed to outperform the benchmark index by quite a bit.
Meanwhile, Target Corporation is also very income investor-friendly, as it pays quarterly cash dividends with an annual yield of 3.2%.
Again, to put that in perspective, let's compare the number with the benchmark index. Today, the average dividend yield of companies in the S&P 500 Index is 1.94%. In other words, TGT stock not only outperformed the benchmark in terms of share price performance, but also offers a much higher yield than the average company in the index. (Source: "S&P 500 Dividend Yield," Multpl.com, last accessed August 12, 2019.)
And now, there is one thing that could make TGT stock even more attractive: an earnings report.
Target Corporation is scheduled to report quarterly financial results on Wednesday, August 21 before market open. Here's what analysts are expecting.
On average, Wall Street analysts expect Target Corporation to report $18.34 billion in revenue for the second quarter of its fiscal year 2019, which ended in July. Since the company generated $17.78 billion in revenue in the second quarter of its fiscal 2018, meeting analysts' revenue expectation this time around would translate to a year-over-year top-line increase of 3.2%. (Source: "Target Corporation (TGT)," Yahoo! Finance, last accessed August 12, 2019.)
For the bottom line, Wall Street expects the department store retailer to earn a profit of $1.62 per share for the reporting quarter. The amount would represent a 10.2% increase from the $1.47 per share earned in the year-ago period.
Stats on Target Corporation
| | |
| --- | --- |
| Estimated Earnings Per Share | $1.62 |
| Change from Year-Ago Earnings Per Share | 10.2% |
| Estimated Revenue | $18.34 Billion |
| Change From Year-Ago Revenue | 3.2% |
| Earnings Beaten in Past Four Quarters | 3 |
Source: Ibid.
One of the reasons behind TGT stock's rally is the company's ability to outperform expectations from Wall Street. In the past 12 months, Target Corporation has beaten analysts' earnings per share estimates in three of the four quarters.
And like I said, we live in a time where the retail industry is facing strong headwinds from e-commerce. If the company manages to beat Wall Street's revenue and earnings expectations—meaning it delivered solid growth rates for the quarter, it could give market participants a reason to continue liking TGT stock.
However, this is also a period where the market is facing a lot of uncertainty from the U.S.-China trade war. And as we've seen in the past, an unexpected headline on the subject could trigger a selloff in the stock market.
The good news is, that's where Target stock's dividend policy could provide investors with a peace of mind.
You see, despite the downturn in the overall retail industry, Target's dividends have only been going up. In June 2019, the company's board of directors announced a 3.1% increase to TGT stock's quarterly dividend rate to $0.66 per share. Looking back, we see that the company has been paying increasing dividends every year for 48 years. (Source: "dividend & stock split history," Target Corporation, last accessed August 12, 2019.)
And keep in mind that dividends are cash payments from the company to its shareholders regardless of where its stock price is going. In the last 48 years, the U.S. stock market—and TGT stock—had plenty of ups and downs. But in every one of those years, Target stock investors received bigger dividend checks than before.
The best part is, after decades of continuous dividend hikes, Target actually maintained a rather conservative payout ratio. In the first quarter of the company's fiscal year 2019, which ended May 4, it earned an adjusted net income of $1.53 per share while declaring a quarterly dividend of $0.64 per share. And if Target earns a profit of $1.62 per share for the second fiscal quarter—as Wall Street expects, the amount would cover its $0.66 per share quarterly dividend more than twice over. (Source: "Target Reports First Quarter 2019 Earnings," Target Corporation, May 22, 2019.)
So, given the current market environment, beating Wall Street's expectations doesn't necessarily mean Target stock would get more upward momentum. But at the very least, it would mean the company has the resources to continue paying generous dividends.