What Coca-Cola Co Earnings Could Mean for Dividend Investors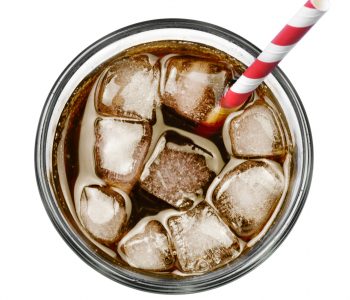 iStock.com/Eivaisla
KO Stock Returning Cash to Investors
If you think mega-cap dividend stocks can't deliver capital gains, think again. Coca-Cola Co (NYSE:KO), which commands over $220.0 billion of market capitalization and has been paying dividends for nearly a century, saw its share price surge from $44.64 to $53.34 over the past 12 months, marking a gain of nearly 20%.
And now the company is scheduled to report earnings on October 18 before the market open. Let's take a look at what the latest KO stock news could mean for dividend investors.
Coca-Cola is a widely followed stock. That means every earnings season, there is a set of expectations to beat.
On average, Wall Street analysts expect the beverage giant to generate almost $9.5 billion in revenue in the third quarter of 2019, which would represent a 14.8% increase year-over-year. (Source: "The Coca-Cola Company (KO)," Yahoo! Finance, last accessed October 16, 2019.)
At the bottom line, analysts project that the company will earn a profit of $0.56 per share for the reporting quarter, which would be $0.01 less than what it earned in the year-ago period.
Stats on Coca-Cola Co
| | |
| --- | --- |
| Estimated Earnings Per Share | $0.56 |
| Estimated Change From Year-Ago Earnings Per Share | -1.8% |
| Estimated Revenue | $9.5 Billion |
| Estimated Change From Year-Ago Revenue | 14.8% |
| Earnings Beaten in Past Four Quarters | 4 |
(Source: Ibid.)
One of the reasons why KO stock managed to stay on an upward trend is the company's ability to outperform Wall Street's expectations. Looking back, we see that, over the past year, Coca-Cola Co has beaten analysts' earnings-per-share estimates in all four quarters.
Still, in this day and age, earnings beats do not necessarily translate to soaring share prices. Looking around, there have been plenty of instances when a company beat both top and bottom-line estimates from Wall Street and it's stock price still declined on the news.
What Coca-Cola Co's earnings report will do, on the other hand, is providing insights into the company's dividend-paying ability.
You see, KO stock holds one of the most prestigious titles in the world of dividend stocks: Dividend King. This title is reserved for companies that have raised their payouts to shareholders every year for at least 50 years.
Half a century of consecutive annual dividend hikes is no easy feat, which is why, in the U.S. stock market, there are only 27 Dividend Kings at the time of this writing.
As it turns out, Coca-Cola Co is actually over-qualified for the Dividend King title.
Earlier this year, the company's board of directors approved a 2.6% increase to KO stock's quarterly dividend rate, to $0.40 per common share. The announcement marked Coca-Cola's 57th consecutive annual dividend hike. (Source: "Board of Directors of The Coca-Cola Company Announces 57th Consecutive Annual Dividend Increase," Coca-Cola Co, February 21, 2019.)
At its current price, Coca-Cola stock offers investors an annual dividend yield of three percent.
Of course, a three-percent dividend yield may not seem like much, compared to how high KO stock has gone up in the past year. But here's the thing: no one can predict stock price movements with certainty, and given the current investor sentiment, a sell-off in U.S. equities could be on the horizon.
Dividends, on the other hand, are paid to shareholders no matter what the company's stock price is going. That is, even if KO stock takes a tumble, investors can still receive dividend checks in the mail.
And I believe that the upcoming earnings report should be reassuring to income investors. This is because, while Coca-Cola Co's profit per share is expected to slip by 1.8% year-over-year to $0.56, it would still easily cover the company's quarterly dividend payment of $0.40 per share.
Keep in mind that Wall Street analysts are not the only ones forming expectations about the beverage company. Management at Coca-Cola has its own guidance.
According to KO stock's previous earnings report, management expects the company to deliver organic revenue growth of five percent in full-year 2019. (Source: "Coca-Cola Reports Continued Momentum in Second Quarter; Updates Full Year Guidance," Coca-Cola Co, July 23, 2019.)
Meanwhile, thanks to tailwinds from acquisitions, divestitures, and structural items, Coca-Cola's comparable currency-neutral net revenue is expected to improve by 12%. Comparable earnings per share in 2019, on the other hand, are projected to be either up or down by one percent, versus the $2.08 earned in 2018.
Ultimately, with such an impressive dividend increase track record, management will likely want to keep that streak alive. Given Coca-Cola's solid financials, KO stock investors should have more dividend increases to look forward to.