WFC Stock: Will Wells Fargo & Co Increase Its Dividend in 2018?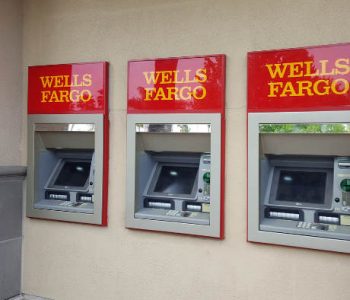 iStock.com/Tomsmith585
Wells Fargo & Co Returning Cash to Investors
With interest rates still low, savings accounts don't really pay a whole lot. But that doesn't mean you should ignore banks altogether. While these financial institutions don't pay you much for deposits, they do return quite a bit of cash to their shareholders in the form of dividends.
And one of the most established banks is about to raise its cash payout to investors in the next month or so.
Let me explain.
The bank in question is Wells Fargo & Co (NYSE:WFC), a name that needs no introduction. With total assets of approximately $1.9 trillion, Wells Fargo is the third-largest bank in America.
Banking is a simple but profitable business. Banks lend out money at higher interest rates than they borrow at, pocketing the difference as profits.
As one of the biggest players in the business, Wells Fargo has been making money hand over fist. So it shouldn't come as a surprise that the company has established a generous dividend policy.
Providing investors with quarterly cash payments of $0.39 per share, WFC stock has an annual yield of 2.8% at the current price.
As I always say here at Income Investors, in order for a company to increase its payout, it needs to also grow its business.
The good news is, that's exactly what Wells Fargo has been doing.
Wells Fargo & Co Is a Growing Business
In 2017, Wells Fargo & Co generated a net income of $22.2 billion, up from $21.9 billion in 2016. Diluted earnings came in at $4.10 per share, representing a 2.8% increase from the prior year. (Source: "Wells Fargo Reports Fourth Quarter 2017 Net Income of $6.2 Billion; Diluted EPS of $1.16," Wells Fargo & Co, January 12, 2018.)
Considering that the company declared and paid total dividends of $1.54 last year, it had a payout ratio of just 37.6%.
In the first quarter of 2018, Wells Fargo generated a net income of $5.9 billion and diluted earnings of $1.12 per share. The earnings-per-share figure represented an 8.7% increase year-over-year. (Source: "Wells Fargo Reports Preliminary First Quarter 2018 Net Income of $5.9 billion; Diluted EPS of $1.12," Wells Fargo & Co, April 13, 2018.)
Again, the bank's $1.12 of earnings per share easily covered its quarterly dividend payment of $0.39 per share.
With such conservative payout ratios, Wells Fargo not only leaves a wide margin of safety, but also gives management plenty of room for future dividend increases.
And if you are concerned about whether the company can maintain its strengths in business, don't worry. The banking industry is known for its high barriers to entry.
Today, Wells Fargo has more than 8,000 branches located around the world, serving approximately 70 million customers. To compete with Wells Fargo, a company would need a huge amount of capital and an expansive branch chain network. Then, it would also need to convince Wells Fargo's existing customers to switch.
When it comes to banking, people prefer established brand names. For customers who have been going to their neighborhood Wells Fargo branches for decades, telling them to switch to a different bank would be a hard task, to say the least.
Will WFC Stock Increase Its Dividend in 2018?
The banking industry's high barriers to entry provide a natural defense line for Wells Fargo's profits. That's why the bank has been around for well over a century and is still prospering.
Of course, as we have seen in the last financial crisis, banks were not exactly bulletproof. And even Wells Fargo had to slash its payout at one point.
Still, the company was quick to recover. Since 2011, Wells Fargo has raised its quarterly dividend rate every year, by a total of 680%. (Source: "Stock Price and Dividends," Wells Fargo & Co, last accessed June 15, 2018.)
In fact, by 2014, the company was already paying more than it did before the financial crisis.
Right now, the economy is firing on all cylinders. And Wells Fargo has been delivering growing financials while maintaining a low payout ratio. Earlier this month, the bank paid a quarterly dividend of $0.39 per share, marking its fourth consecutive payment of the same amount.
Since Wells Fargo's board of directors usually reviews the dividend policy in July, I expect them to announce another dividend increase in the next few weeks.