WFC Stock: Wells Fargo & Co Is Investors' Favorite "Boring" Stock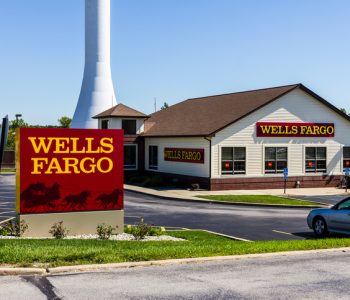 Wells Fargo Stock Is a Top Pick for Dividend Investors
Regular readers of this column would know that I'm a big fan of what I call "boring" stocks due to their ability to generously reward income investors. Today, I would like to talk to you about another one of my favorite "boring" stocks: Wells Fargo & Co (NYSE:WFC) stock.
It's easy to see why Wells Fargo stock is a "boring" one. Wells Fargo is a bank holding company that has been around for more than 160 years. Because its business is already established, it doesn't have many exciting new projects to wow investors.
However, if you take a look at what the financial services company has built over the years, you'd see that WFC stock has everything needed to be a dividend machine.
Wells Fargo provides a variety of financial services, including banking, insurance, investments, mortgage, and consumer and commercial finance. It has more than 8,600 locations, 13,000 ATMs, and offices in 42 countries and territories. With $1.9 trillion in assets, it is the third-largest bank in the U.S.
The key to note here is that Wells Fargo is deeply entrenched in an industry with high barriers to entry. If someone wants to challenge Wells Fargo's dominance in retail banking, it would have to set up a huge branch network. And then it would also have to convince customers why they need to switch to a different bank. Neither of these tasks is easy or cheap to do. That's why many have tried to enter this business over the past 100 years, but very few have managed to become real competitors to Wells Fargo.
The company's established position in the banking industry makes Wells Fargo stock look a bit boring. It's not building "the next big thing," and there is probably no immediate catalyst to cause WFC stock to shoot through the roof anytime soon.
However, Wells Fargo's entrenched position in a slow-changing industry is exactly why it could be a great pick for income investors. The company is already profitable, and because it doesn't need to reinvest that much, it can return some value to shareholders.
Right now, the company pays $0.38 per share on a quarterly basis, giving WFC stock an annual dividend yield of 2.66%. In the past five years, Wells Fargo stock's quarterly dividend rate has more than tripled.
If you're wondering whether Wells Fargo's dividend hikes are too aggressive, don't worry. Last year, the company declared $1.475 of dividends per share while earning $4.15 per share. This means it was paying just 35.5% of what it made, leaving a sizable margin for safety and the potential of future dividend hikes.
The Best Could Be Yet to Come for WFC Stock Investors
Despite having operated for 164 years in a slow-changing industry, Wells Fargo is still growing. In the third quarter of 2016, the company generated $22.32 billion of revenue, up two percent year-over-year and beating Wall Street's expectation of $22.21 billion. (Source: "Wells Fargo Reports $5.6 Billion In Quarterly Net Income," Wells Fargo & Co, October 14, 2016.)
For the quarter, total average loans came in at $957.5 billion, up seven percent year-over-year. Total average deposits were $1.3 trillion, a five-percent increase from the year-ago period.
This is good news for Wells Fargo. For centuries, banks have been making money by lending it to borrowers at higher rates than they pay to depositors. Solid improvements in both loans and deposits could fuel Wells Fargo's top-line growth in the future.
Don't forget that the U.S. Federal Reserve could raise its benchmark interest rates soon, with many expecting it to do so as early as this month. If that happens, banks could see their profitability further improve as the interest rate spread increases.
Bottom line: Wells Fargo might be running "boring" operations, but WFC stock's potential payout to income investors could be nothing short of exciting.