WFC Stock: Warren Buffett Likes Wells Fargo & Co, Should You?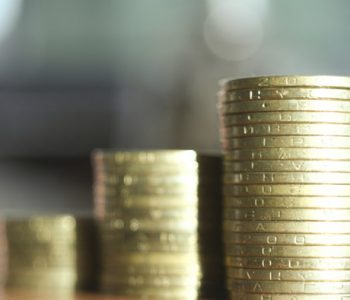 Wells Fargo Stock Is Buffett's Second-Largest Holding
Remember when it looked like Wells Fargo & Co (NYSE:WFC) stock was losing its appeal due to the fake accounts scandal a few months ago? As it turns out, Wells Fargo stock was quick to regain its composure. Moreover, after the results of the U.S. presidential election came out, WFC stock went on to climb another 19.7%.
And in case you didn't know this already, billionaire investor Warren Buffett did not sell a single share of Wells Fargo stock after the scandal. Last month, Buffett told CNN that the bank made a "terrible mistake," but he continued to have faith in Wells Fargo as an "incredible institution." (Source: "Warren Buffett hasn't sold a single share of Wells Fargo following scandal," CNN Money, November 11, 2016.)
As a matter of fact, WFC stock remained as the second-largest holding in Buffett's Berkshire Hathaway Inc.'s (NYSE:BRK.B) portfolio. By the end of the third quarter of 2016, Berkshire owned 479.7 million shares of the bank holding company, with a value of $21.2 billion at the time. (Source: "Form 13F," United States Securities and Exchange Commission, November 14, 2016.)
The key to note here is that despite the scandal and the $185.0 million in fines, Wells Fargo is still an incredibly strong financial institution. The bank holding company has been around for more than 160 years. Today, it has more than 8,600 locations, 13,000 ATMs, and offices in 42 countries and territories. With $1.9 trillion in assets, Wells Fargo is the third-largest bank in the U.S.
Trading at $54.84 apiece, Wells Fargo stock has a price-to-earnings multiple of 13.59 times. WFC stock also pays quarterly dividends, with an annual yield of 2.77%.
Business seems to be going great. Last reporting earnings in October, the third quarter of 2016 saw total average loans increase seven percent year-over-year to $957.5 billion. Total average deposits were $1.3 trillion, a five-percent improvement from the year-ago period. (Source: "Wells Fargo Reports $5.6 Billion In Quarterly Net Income," Wells Fargo & Co, October 14, 2016.)
Nowadays, banks offer many different types of services. But for most banks (including Wells Fargo), the main method to make money is by lending cash to customers at a higher rate than they pay to depositors. Growth in both total loans and total deposits is a sign of growing business at Wells Fargo.
Also, note that the U.S. Federal Reserve has just raised its benchmark interest rates by 25 basis points to a range of 0.50% to 0.75%. And this could be just the beginning, as the Federal Open Market Committee (FOMC) now expects as many as three rate hikes in 2017. (Source: "Federal Reserve Board and Federal Open Market Committee release economic projections from the December 13-14 FOMC meeting," Board of Governors of the Federal Reserve System, December 14, 2016.)
Higher interest rates might cool down certain areas in the stock market. However, for Wells Fargo, a rate hike is actually good news. This is because, as a bank, Wells Fargo has a large amount of cash holdings due to customer balances and business activities. An increase in the Federal funds rate directly increases the yield on this cash, and the proceeds will boost Wells Fargo's financials.
Improved Outlook for WFC Stock?
And then there's the improved outlook for the U.S. economy. Many survey results have suggested increased optimism after Donald Trump's surprise victory in the U.S. presidential election. For instance, The Conference Board's Consumer Confidence index, a measure of consumers' optimism on the state of the economy, rose to 113.7 in December, marking its highest reading since August 2001. (Source: "The Consumer Board Consumer Confidence Index Increased in December," The Conference Board, December 27, 2016.)
A better outlook for the overall economy is great news for Wells Fargo and WFC stock investors. In a growing economy, there will be more business activities, which are often associated with a rise in demand for consumer and business loans.
If Warren Buffett still likes Wells Fargo stock, maybe income investors should take a look at it too.