Western Midstream Partners LP: Will This 15.8% Yielder Pay Investors Even More?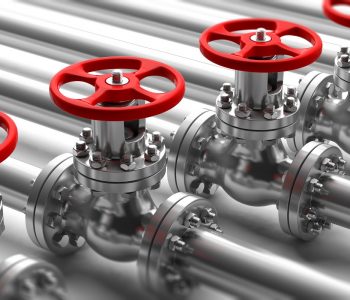 A High-Yield Stock You Likely Haven't Considered
This just might be the most overlooked high-yield stock on the market.
It's not some penny stock trading over the counter. In fact, it trades on the New York Stock Exchange and commands a market capitalization of over $7.0 billion. This stock offers one of the highest payouts in the entire stock market, yet most people have never heard of it.
I'm talking about Western Midstream Partners LP (NYSE:WES).
Headquartered in The Woodlands, Texas, Western Midstream Partners is a master limited partnership (MLP) that owns, operates, develops, and acquires midstream energy assets. Its assets are currently located in New Mexico, north-central Pennsylvania, the Rocky Mountains, and Texas. (Source: "Western Midstream Announces Fourth-Quarter 2019 Distribution And Earnings Conference Call," Western Midstream Partners LP, January 20, 2020.)
With these assets, the MLP provides a wide range of services, such as the gathering, compressing, treating, processing, and transporting of natural gas, and the gathering, stabilizing, and transporting of condensate, natural gas liquids, and crude oil.
Because the partnership does not offer services to consumers directly, the name Western Midstream Partners LP probably doesn't ring a bell with most people. But if you take a look at its latest distribution, you'll see why WES stock deserves investor attention.
In January, the partnership announced that the board of directors of its general partner declared a quarterly cash distribution of $0.62 per unit. The distribution was paid on February 13 to unitholders of record as of January 31. (Source: Ibid.)
With Western Midstream Partners stock trading at $15.77 per unit, the latest distribution translates to a jaw-dropping annual yield of 15.8%.
Better yet, that announcement marked the MLP's 28th consecutive quarterly distribution increase. With the latest payment, Western Midstream's distribution for full-year fiscal 2019 represented a five-percent increase from fiscal 2018. (Source: "Distribution History," Western Midstream Partners LP, last accessed February 7, 2020.)
That's right; even though WES stock was already an ultra-high yielder to begin with, management has decided to raise the payout to unitholders every three months.
Is the Distribution Safe at Western Midstream Partners LP?
Now, you may be wondering whether this high yielder can actually afford its payout.
Well, it's easy to find out the answer. Because Western Midstream is an MLP, it reports something called distributable cash flow. To see whether its payout is safe in a given reporting period, all you need to do is take its distributable cash flow and compare the amount to its actual cash distributions paid for that period.
Western Midstream Partners last reported earnings in November 2019. The report showed that, in the third quarter of 2019, the partnership generated $304.4 million of distributable cash flow. For the quarter, the MLP declared $280.9 million of cash distributions to its unitholders. (Source: "Western Midstream Announces Third-Quarter 2019 Results," Western Midstream Partners LP, November 4, 2019.)
Simple division shows that WES achieved a distribution coverage ratio of 1.08 times, meaning it earned eight percent more cash than what was needed to meet its distribution obligation for the quarter.
In the first nine months of 2019, Western Midstream Partners' distributable cash flow came in at $980.0 million. Its unitholder cash distributions, on the other hand, totaled $837.2 million for this period. As a result, the partnership achieved a distribution coverage ratio of 1.17 times for the nine-month period. So again, WES managed to outearn its payout.
In its third-quarter earnings release, the MLP also issued its preliminary outlook for 2020. Notably, management expects the adjusted earnings before interest, tax, depreciation, and amortization (EBITDA) to increase about 10% year-over-year.
Since Western Midstream's adjusted EBITDA for 2019 is projected to be $1.7 billion at the midpoint (its fourth-quarter results are yet to be announced at the time of this writing), the outlook predicts an adjusted EBITDA of around $1.9 billion for 2020.
Western Midstream's chief executive officer Michael Ure said, "With our backbone infrastructure in place, we remain committed to driving operational efficiencies alongside additional growth that should enable sustained distribution increases." (Source: Ibid.)
Recently, there has been an update to Western Midstream's ownership structure. Energy company Occidental Petroleum Corporation (NYSE:OXY) bought Western Midstream as part of its purchase of Anadarko Petroleum last year.
Then, on January 6, 2020, Occidental announced that it had reached an agreement with Western Midstream to allow the MLP to operate as an independent midstream company. Occidental plans to maintain an economic interest in Western Midstream, but will reduce its stake to less than 50% in 2020. (Source: "Occidental Announces Successful Strategic and Financial Initiatives," Occidental Petroleum Corporation, January 6, 2020.)
Western Midstream expects these operational changes to benefit the MLP and its stakeholders.
In a press release in January, Ure said, "Taking into account the anticipated economic impact of these recently executed agreements, we have refined our 2020 outlook that was announced with our Q3 2019 results and currently expect 2020 Adjusted EBITDA between $1.875 billion and $1.975 billion and 2020 total capital expenditures between $875 million and $950 million." (Source: "Western Midstream Announces Entry Into New Service, Operating, And Governance Agreements," Western Midstream Partners LP, January 6, 2020.)
In other words, the new outlook predicts a higher adjusted EBITDA in 2020.
Bottom Line on Western Midstream Partners LP
Of course, an outlook is, at the end of the day, just an outlook.
But if Western Midstream Partners LP continues to deliver quarterly distribution increases and outearn the payout with distributable cash flow, I'd say WES stock's 15.8% yield could be an opportunity for income hunters.