West Pharmaceutical Services, Inc: WST Stock Rises on Dividend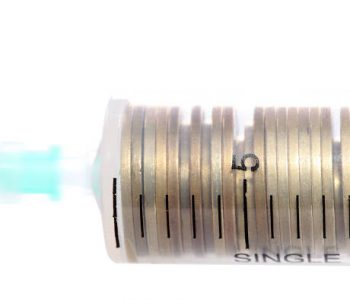 WST Stock: Board Approves 8.3% Dividend Hike
West Pharmaceutical Services, Inc. (NYSE:WST) said its board of directors has approved an 8.3% increase in its fourth-quarter dividend payment to shareholders. After the increase, investors in WST stock will receive dividend of $0.13 per share, higher from the $0.12-per-share dividend declared for each of the four preceding quarters. (Source: "West Elects New Director and Announces Increase to Quarterly Dividend," PR Newswire, September 12, 2016.)
This was the 24th consecutive annual increase in the West Pharmaceutical dividend. The fourth-quarter dividend will be paid on November 2, 2016.
Headquartered in Exton, Pennsylvania, West Pharmaceutical Services is a maker of packaging components and delivery systems for drugs administered via injection and healthcare products. In 2015, company sales were $1.4 billion worldwide.
West Pharmaceutical Services stock climbed over two percent today, trading at $81.96 in New York during late afternoon trade.
WST stock has surged 44% over the past year, benefiting from increased sales locally and its global operations. The company has a presence in South America, Europe, Asia, and Australia.
In the second quarter of this year, West Pharmaceutical reported diluted earnings per share (EPS) of $0.60, up from $0.38 in the same period a year ago. With the exclusion of restructuring and retirement charges from the second quarter of both years, adjusted diluted EPS came in it $0.59, a 26% jump over the same quarter one year ago. (Source: "West Announces Second Quarter 2016 Results," West Pharmaceutical Services Inc., July 28, 2016.)
In July, West Pharmaceutical Services raised its full-year earnings guidance with net sales between $1.505 billion and $1.520 billion, compared to prior range of $1.49 billion to $1.51 billion. Similarly, the full-year adjusted diluted EPS is now anticipated to rest between $2.15 and $2.25, compared to the previous expectation of between $2.12 and $2.25.
"We had a successful quarter with solid organic sales growth, increased gross and operating profit margins and new product launches and approvals," said Eric Green, president and chief executive officer in the last earnings statement. "We continue to see double-digit sales growth in our high-value product offerings including Westar RS and Westar RU, Daikyo, FluroTec and NovaPure components." (Source: Ibid.)
While announcing the dividend increase, West Pharmaceutical also said that it is appointing Paolo Pucci as a new director to the board. Pucci will fill the vacancy following the retirement of Anthony Welters.