WES Stock: An 8% Dividend Yield That Grows Every Quarter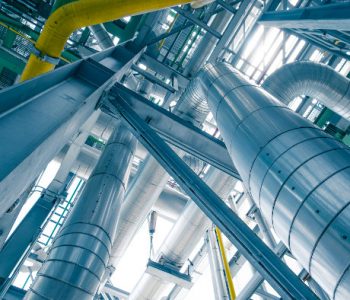 iStock.com/Tanasan10
Top Income and Growth Stock to Consider
If you have been following the markets, you would know that finding dividend growth stocks has gotten a lot more difficult these days. The problem is not that companies don't grow their payouts anymore. Rather, it's the yield. Because dividend growth stocks have been highly sought-after, investors have already bid up their share prices, meaning their yields are now subdued.
And that's why Western Gas Partners, LP (NYSE:WES) deserves our attention. The partnership not only raises its distributions frequently, but also offers a dividend yield more than four times the market average. Let me explain.
Western Gas Partners is a master limited partnership headquartered in Houston, Texas. It was created by Anadarko Petroleum Corporation (NYSE:APC) to own, operate, acquire, and develop midstream energy assets. Right now, Western Gas' portfolio consists of 20 gathering systems; 51 natural gas processing plants, trains, and treating facilities; five natural gas pipelines; and seven natural gas liquid (NGL) and crude oil pipelines. These assets are located in East, West, and South Texas; the Rocky Mountains (Colorado, Utah, and Wyoming); North-Central Pennsylvania and the Mid-Continent (Kansas and Oklahoma). (Source: "Barclays CEO Energy-Power Conference," Western Gas Partners, LP, last accessed November 23, 2017.)
Because Western Gas Partners is in the energy business, the stock hasn't received much investor enthusiasm since the downturn in oil and gas prices started in the summer of 2014. In the past 12 months, WES shares have tumbled nearly 20%.
Also Read:
MLP Stock List: Earn Reliable Income From These Energy Partnerships
The thing is, though, the situation at Western Gas may not be as bad as its stock price seems to suggest. While the partnership comes from the energy sector, it doesn't have direct exposure to commodity prices due to the midstream nature of its business. Among its midstream assets is a huge pipeline network totaling 13,280 miles. By owning and operating these energy toll roads, Western Gas can generate stable cash flows, even when oil and gas prices are deep in the doldrums.
To see why WES stock is special, all you need to do is take a look at its distribution history. As we know, many energy companies have cut back their dividends in recent years as a result of the commodity price downturn. But Western Gas was not one of them. In fact, since 2009, the partnership has been raising its payout every single quarter. (Source: "Western Gas Partners L.P.," Dividend.com, last accessed November 23, 2017.)
In just the last three years, Western Gas' quarterly distribution rate has grown from $0.675 per unit to $0.905 per unit. That's an increase of 14%.
The partnership also generates more than enough cash to cover its payout. In the first nine months of 2017, Western Gas generated $695.6 million in distributable cash flow while paying total distributions of $608.3 million. That translates to a coverage ratio of 1.14 times, leaving a margin of safety. (Source: "Western Gas Announces Third-Quarter 2017 Results," Western Gas Partners L.P., October 31, 2017.)
And because Western Gas stock hasn't been a hot commodity, the partnership offers a substantial yield despite its impressive track record. Right now, the average dividend yield of S&P 500 companies stands at just 1.85%. Western Gas, on the other hand, pays eight percent. Investors searching for a dividend growth stock with a high yield should take a serious look at this midstream partnership.