Welltower Inc: 1 High-Dividend Stock Yielding 5.23%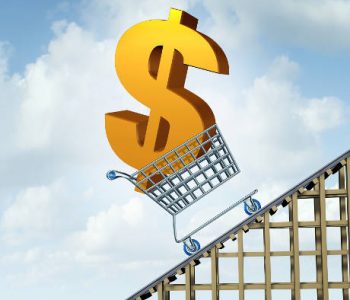 Is This High-Dividend Stock a Safe Bet for Income Investors?
Even though the average dividend yield of the largest companies in the stock market is at a measly two percent these days, high-dividend stocks still don't get much attention. This one, however, could be worth taking a look for income investors.
The stock I'm referring to is Welltower Inc (NYSE:HCN) stock, a real estate investment trust (REIT) that mostly invests in senior housing, assisted living and memory care communities, post-acute care facilities, and medical office buildings.
Trading at $66.63 apiece on Friday, Welltower stock has a quite impressive annual dividend yield of 5.23%.
The main reason why investors shy away from many stocks with high dividends is the concern that those dividends might not be sustainable. But for this high-dividend stock, that concern doesn't really apply.
First of all, by being a REIT, Welltower is required by law to distribute as least 90% of its taxable income to shareholders annually in the form of dividends. (Source: "Real Estate Investment Trusts (REITs)," U.S. Securities and Exchange Commission, last accessed November 25, 2016.)
Second, Welltower is a healthcare REIT. There are many different types of REITs in the market, such as retail REITs, industrial REITs, and office REITs. But healthcare REITs could be the best fit for an income portfolio.
The reason is the recession-proof nature of the industry. Even though there has been increased optimism about the U.S. economy, things will still move in cycles. There will be economic booms and there will be downturns. For investors looking for sustainable income, having some recession-proof stocks in their portfolio should be of the utmost importance.
You see, in a recession, many companies see their business decline, while some shut down completely. When that happens, their landlords could see their income streams dwindle.
The demand for healthcare, on the other hand, is relatively inelastic to how the economy is doing. People might not be buying that many new cars during a recession, but those that need long-term care would most likely go and get it. By being a healthcare REIT, Welltower could provide recession-proof income to dividend investors.
The company's portfolio is also diversified geographically. Welltower owns more than 1,400 properties in major, high-growth markets in the U.S., Canada, and the U.K., consisting of senior housing, post-acute communities, and outpatient medical properties. Its size also gives the company economies of scale.
Of course, by being a REIT, Welltower's dividend payout ratio was already high to start with. But the company still managed to grow its payout. Over the past five years, Welltower stock's quarterly dividend rate has increased by more than 20%. (Source: "Dividend History," Welltower Inc, last accessed December 30, 2016.)
To keep raising its distributions, this high-dividend stock needs to grow its business. And on that front, there has been good news. Funds from operations, or FFO, is an important measure of a REIT's operating performance. In the third quarter of 2016, Welltower's normalized funds from operations increased four percent year-over-year. Normalized funds available for distribution grew five percent year-over-year. The company's same-store seniors housing operating occupancy expanded by 70 basis points from the year-ago period to 90.6%. (Source: "Welltower Reports Third Quarter 2016 Results," Welltower Inc, November 2, 2016.)
This High-Dividend Stock Could Benefit From a Demographic Trend
Other than providing investors with recession-proof income, this high-dividend stock could also benefit from an ongoing demographic trend. The Population Reference Bureau predicted that the number of Americans aged 65 and older would more than double from 46 million in 2015 to over 98 million by 2060. Between 2020 and 2030 alone, the number of senior citizens is projected to increase by 18 million. (Source: "Aging In The United States," Population Reference Bureau, December 2015.)
With more baby boomers entering their golden years, this top dividend stock could keep rewarding income investors.