WFC Stock: Trump's Win Good News For Wells Fargo's Dividend?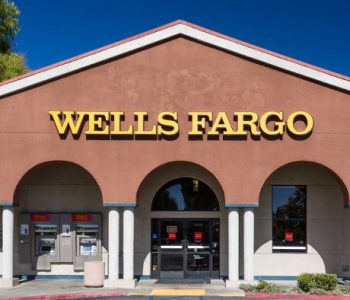 Wells Fargo Stock: Less Oversight, More Spending Helping
Does Donald Trump's victory bring any positive news for the crisis-plagued Wells Fargo & Co (NYSE:WFC) stock, or for investors holding onto its very attractive dividend yield?
Judging from the price actions we saw in its stock, it seems that investors are breathing a sigh of relief. WFC stock climbed more than six percent the day that Donald Trump won the presidential race, outpacing gains by other banking stocks, including JPMorgan & Chase Co. (NYSE:JPM) and Bank of America Corp (NYSE:BAC).
Wells Fargo is going through the biggest crisis of its history after it made public that 5,300 of its employees opened over two-million unauthorized bank accounts to meet their sales targets. The bank, which fired the employees responsible after agreeing to pay the regulator's fine, is struggling to repair the damage that this massive scam has caused to its reputation and business.
Unlike Hillary Clinton, who openly criticized Wells Fargo's management and vowed to hold the bank accountable for "egregious corporate behavior," Trump's stand on this issue hasn't been very clear. (Source: "Hillary Clinton promises to hold Wells Fargo accountable," Reuters, October 3, 2016.)
Trump's economic advisor, Peter Navarro, was cited by CNN as saying that Wells Fargo's behavior is "stupid," and "greedy," without elaborating any further.  (Source: "Trump adviser calls Wells Fargo behavior 'stupid, greedy'," CNN, October 2, 2016.)
I think bad days for WFC stock are over, not because people have forgotten the fatal mistakes that the bank's management has made, but because Trump has openly favored reducing the amount of regulations that banks have to face in the United States.
In his policy statements, Trump has vowed to abolish the Consumer Financial Protection Bureau, the same institution that worked with Wells Fargo to discover this massive fraud, forcing it to pay $185.0 million in fines.
As I wrote in an earlier article, WFC stock still holds a great value for income investors to earn regular dividends and benefit from the reach and breadth of one of the soundest financial institutions in the United States.
After an over-six-percent jump, WFC stock has already recouped half of the losses it suffered since the news of the scandal broke in early summer. And yielding at 3.17%, Wells Fargo pays the highest dividend yield when compared to other banking stocks, including the previously mentioned JPMorgan and Bank of America. Wells Fargo pays a $0.38-per-share quarterly dividend, two times greater than the $0.12 per share it paid in 2011. (Source: "Wells Fargo & Co.," MarketWatch, last accessed November 9, 2016.)
As I wrote in my October 19 analysis, Wells Fargo stock is still a great long-term value play, and there is no doubt in my mind that it will recover from this crisis sooner than many analysts believe. And with Donald Trump's promises to spend more on infrastructure and reduce regulations for Wall Street companies, WFC stock stands to benefit greatly from his stunning presidential victory.