Wells Fargo & Co Earnings: Get Ready for a Dividend Hike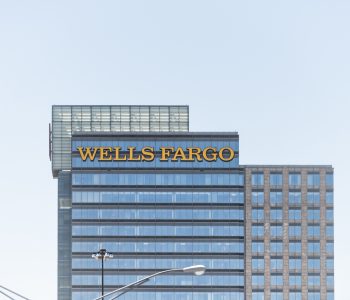 iStock.com/krblokhin
Two Dividend Hikes in One Year?
In this day and age, most dividend-paying companies would be proud if they could raise their payout once a year. But at Wells Fargo & Co (NYSE:WFC), management could give "pay raises" to dividend investors more frequently.
Let me explain.
Headquartered in San Francisco, Wells Fargo & Co is one of the largest financial services companies in the U.S., with around $1.9 trillion in assets. The bank has 7,700 locations, 13,000 ATMs, and offices in 32 countries and territories. With a history that can be traced all the way back to 1852, Wells Fargo now serves one in three households in America. (Source: "Wells Fargo Reports $5.9 Billion in Quarterly Net Income; Diluted EPS of $1.20," Wells Fargo & Co, April 12, 2019.)
Like many other U.S. banks, Wells Fargo cut back its dividend during the last financial crisis. However, the company managed to bring its shareholder payout back up very quickly. Since 2011, WFC stock has raised its quarterly dividend rate from $0.05 per share to $0.45 per share, representing a total increase of 800%. (Source: "Stock Price and Dividends," Wells Fargo & Co, last accessed July 9, 2019.)
With Wells Fargo stock trading at $47.74 per share, its current quarterly dividend rate translates to a decent annual yield of 3.8%.
And I believe that investors who purchase this stock today could actually earn a yield higher than that.
How is that possible?
Well, because last month, the company announced that it received no objection to its 2019 capital plan, which covers the four quarters from July 1, 2019 to June 30, 2020. One of the things that Wells Fargo intends to do under this plan is raise its common stock dividend to $0.51 per share in the third quarter of 2019. (Source: "Wells Fargo Receives No Objection to its 2019 Capital Plan," Wells Fargo & Co, June 27, 2019.)
"Today's positive CCAR result demonstrates the strength of Wells Fargo's diversified business model, our sound financial risk management practices, and our strong capital position," said Wells Fargo's Interim Chief Executive officer and President Allen Parker.
"We continue to return excess capital responsibly to shareholders and remain committed to our goal to be the financial services leader in creating long-term shareholder value." (Source: Ibid.)
That was certainly good news, because the company had already increased its dividend in January. While the planned new dividend rate of $0.51 per share is subject to approval by Wells Fargo's board of directors, I'm pretty confident that investors of WFC stock will get their second dividend hike from the company in 2019 soon.
Wells Fargo & Co Maintains a Safe Payout
If you're wondering whether Wells Fargo can afford all the dividend hikes, a look at the company's financials should be reassuring.
In 2018, the bank generated diluted earnings per share (EPS) of $4.28, up 4.4% from 2017. Considering that Wells Fargo declared and paid four quarterly dividends totaling $1.64 per share last year, it achieved a payout ratio of 38.3%. (Source: "Wells Fargo Reports $6.1 Billion in Quarterly Net Income; Diluted EPS of $1.21," Wells Fargo & Co, January 15, 2019.)
Fast forward to the current year: we saw Wells Fargo grow its diluted EPS by another 25% year-over-year to $1.20 per share in the first quarter. Again, this ensured the company's dividend safety as the amount covered its quarterly dividend rate of $0.45 per share more than twice over. (Source: "Wells Fargo & Co, April 12, 2019, op cit.)
Stats on Wells Fargo & Co
Wells Fargo is now scheduled to report its second-quarter 2019 financial results on July 16, before market open. Here's what analysts are expecting.
| | |
| --- | --- |
| Analyst EPS Estimate | $1.16 |
| Change From Year-Ago EPS | 18.4% |
| Revenue Estimate | $20.9 billion |
| Change From Year-Ago Revenue | -2.9% |
| Earnings Beat in Past 4 Quarters | 1 |
(Source: "Wells Fargo & Company (WFC)," Yahoo! Finance, last accessed July 9, 2019.)
On average, Wall Street analysts expect Wells Fargo & Co to generate $20.9 billion of revenue in the June quarter, which would represent a 2.9% decline year-over-year. Earnings, on the other hand, are projected to come in at $1.16 per diluted share for the quarter, which would mark a rather impressive 18.4% increase from the $0.98 a year ago.
Wells Fargo didn't have the best of luck at beating Wall Street expectations lately. Over the past year, the company has beaten analysts' earnings per share estimates in just one of the four quarters.
Still, if Wells Fargo & Co meets Wall Street's bottom-line estimate and earns $1.16 per share in the second quarter, it would achieve a payout ratio of 38.8%. Such a conservative projected payout ratio also means, even if the company misses the estimate by a bit, its dividend would still be more than safe.
WFC Stock Investors Can Look Forward to Getting a "Pay Raise"
In the past, Wells Fargo tended to declare its third-quarter dividend within two weeks after its second-quarter earnings report. If the company sticks to this pattern, investors of Wells Fargo stock can look forward to another dividend increase very soon.