WBA Stock Earnings: Will Walgreens Boots Alliance Inc Increase Its Dividend?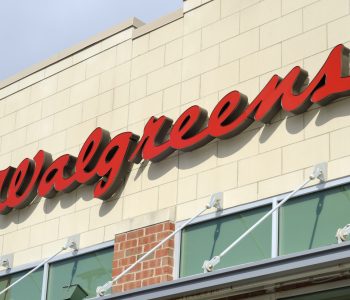 iStock.com/RiverNorthPhotography
WBA Stock Dividend Forecast
Due to the recession-proof nature of the healthcare business, companies in the industry are known for providing reliable dividends. With decades of rising shareholder payouts, Walgreens Boots Alliance Inc (NASDAQ:WBA) would be a good example. Now that the company has recently reported earnings, let's take a look at what the latest WBA stock news could mean for dividend investors.
Like most widely followed companies trading on U.S. stock exchanges, Walgreens Boots Alliance Inc has a set of expectations to beat in earnings season. And this time, Wall Street has some high expectations for the Deerfield, Illinois-based pharmacy giant.
On average, analysts expect Walgreens to generate $32.19 billion in revenue in the second quarter of the company's fiscal year 2018, which would represent a 9.3% increase year-over-year. Earnings are projected to come in at $1.55 per share, up 14% from the year-ago period. (Source: "Walgreens Boots Alliance, Inc. (WBA)," Yahoo! Finance, last accessed March 23, 2018.)
Stats on WBA Stock
Note that the company has a solid track record of beating Wall Street's expectations. In the past 12 months, Walgreens has beaten or met analysts' earnings per share estimates in all four fiscal quarters.
What really makes WBA stock stands out is the company's ability to pay consistently increasing dividends. Walgreens has raised its annual payout every single year for the past 42 years. That makes WBA stock a "dividend aristocrat," the title given to companies with at least 25 consecutive years of annual dividend hikes. (Source: "Walgreens Boots Alliance Increases Quarterly Dividend," Walgreens Boots Alliance Inc, July 12, 2017.)
| | |
| --- | --- |
| Analyst EPS Estimate | $1.55 |
| Change from Year-Ago EPS | 14% |
| Revenue Estimate | $32.19 Billion |
| Change from Year-Ago Revenue | 9.3% |
| Earnings Beats in Past 4 Quarters | 4 |
(Source: Ibid.)
However, if you are familiar with Walgreen's operations, its amazing dividend increase track record shouldn't really come as a surprise. Walgreens runs more than 13,200 pharmacy stores in 11 countries around the world. At the same time, the company also operates one of the largest global pharmaceutical wholesale and distribution networks. Through over 390 distribution centers, Walgreens delivers pharmaceuticals to more than 230,000 pharmacies, doctors, and hospitals each year in more than 20 countries.
The neat thing about the pharmacy business is that demand stays relatively consistent throughout economic cycles. When the economy enters a recession and people's disposable income declines, consumers may not be buying as many new cars as before, but when they need medication, they will likely still go to the nearest pharmacy to fill their prescription. With one of the largest pharmacy chains in the world, Walgreens Boots Alliance Inc is set to make money through thick and thin.
Of course, as I always say, past performance does not guarantee future results. So the big question now is, will Walgreens Boots Alliance Inc increase its dividend?
Will WBA Stock Increase Its Dividend?
Well, Walgreens is scheduled to report fiscal 2018 second-quarter earnings on Wednesday, March 28 before the bell. Since the company's board of directors reviews its dividend policy once a year, usually in July, it likely won't make any changes to the dividend rate in Wednesday's earnings report.
However, based on the company's financials, a dividend increase for WBA stock in 2018 should definitely be in the works.
You see, despite raising its dividends every year for more than four decades, Walgreens managed to maintain a conservative payout ratio. In the first quarter of the company's fiscal year 2018, WBA earned an adjusted net income of $1.28 per share. This not only represented a 15.5% year-over-year increase on a constant currency basis, but also covered its quarterly dividend of $0.40 per share more than three times over. (Source: "Walgreens Boots Alliance Reports Fiscal 2018 First Quarter Results," Walgreens Boots Alliance Inc, January 4, 2018.)
For full-year fiscal 2018, management expects the company to generate adjusted earnings per share of between $5.45 and $5.70. If Walgreens achieves the midpoint of its guidance and earns $5.575 per share, its current annualized dividend of $1.60 per share would translate to a payout ratio of just 28.7%, leaving plenty of room for future dividend increases.
Over the past three years, WBA stock has increased its quarterly dividend rate at a compound annual growth rate of 5.8%. Given the company's recession-proof business model, projected earnings growth, and low payout ratio, I expect Walgreens Boots Alliance Inc to announce at least a mid-single-digit dividend increase in July 2018.
Trading at $65.63 apiece, WBA stock offers an annual yield of 2.4%.