Watsco Boosts Annual Dividend by 24%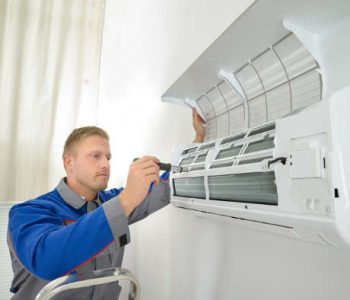 Dividend Hike Comes Amid Fall in Profit
New York, NY — Watsco Inc (NYSE:WSO) said it plans to increase its dividend payout by 24% to $4.20 per share supported by continued positive cash flows and a strong balance sheet.
"This latest increase reflects our confidence in the business and is supported by our continued positive cash flow and our strong balance sheet," Albert Nahmad, Watsco's chairman & CEO said in a statement. (Source: "Watsco Boosts Annual Dividend," Business Wire, July 22, 2016).
Watsco provides air conditioning and heating solutions. The company has installed approximately 89 million central air conditioning and heating systems in the United States that have been in service for more than 10 years.
While announcing the dividend increase, Watsco said its profit fell 1.3% for the second quarter, hurt by weak gross and operating margins. Its revenue also dropped by 0.8% in the three-month period from April to June. Watsco's net income fell to $64.62 million or $1.82 a share for the latest quarter, down from $65.42 million or $1.85 a share in the year-ago quarter. This was significantly lower than analysts' estimates of $2.04 a share, according to Thomson Reuters.
The company's revenue was $1.21 billion compared to $1.22 billion in the previous year quarter, against the analysts' predictions of $1.29 billion.
"Our summer selling season started later than normal this year, and record sales and profits in June were insufficient to offset softer business conditions during the early part of the quarter. July sales trends have accelerated to double-digit growth and we believe profits will follow," said Nahmad. (Source: Ibid.)
Watsco has paid dividends to shareholders for more than 40 consecutive years. The company's philosophy is to share increasing amounts of cash flow through higher dividends while maintaining a conservative balance sheet with continued capacity to build its distribution network. Future changes in dividends are considered in light of investment opportunities, cash flow, general economic conditions, and Watsco's overall financial condition.
Watsco shares surged two percent to $144.00 on the New York Stock Exchange. The stock is up 24% so far this year.
"Looking long-term, we remain very positive about our basic fundamentals – the execution of industry-leading technologies, continued acceptance by consumers of higher-efficiency replacement HVAC systems, a culture driven to gain market share, improved operating efficiency and the strategic use of our balance sheet to grow our business," Nahmad added. (Source: Ibid.)