Washington Prime Group Inc: This Real Estate Stock Yields 21.7%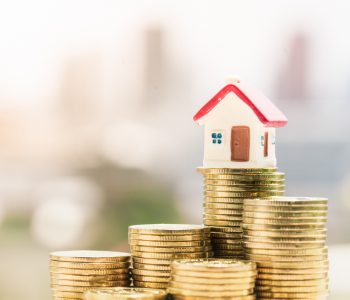 iStock.com/Khongtham
This High-Yield Stock Hasn't Been an Investor Favorite
We know that real estate can be a great place to earn a passive income, but this high-yield real estate stock doesn't seem to be an investor favorite.
I'm talking about Washington Prime Group Inc (NYSE:WPG), a real estate investment trust (REIT) headquartered in Columbus, Ohio.
Washington Prime Group came into existence in 2014 and was a generous dividend payer right from the start. It paid its first quarterly dividend of $0.25 per share in September 2014. Based on where the stock was trading at the time, the company offered an attractive yield of around 5.6%.
Today, WPG stock has a jaw-dropping yield of 21.7%. A high dividend yield means investors are earning more dividends, right?
Well, not so fast. You see, while Washington Prime Group Inc saw its dividend yield shoot up over the years, it didn't actually raise its cash payout. In fact, from the company's inception around five years ago to today, its quarterly dividend rate has been maintained at $0.25 per share. (Source: "WPG Dividend History," Washington Prime Group Inc, last accessed April 29, 2019.)
And since there are two numbers used in calculating a stock's dividend yield—dividend rate and share price—and that WPG's dividend rate stayed the same, the rise in the company's yield was due to the change in its stock price.
Since Washington Prime Group started trading in May 2014, its share price has plunged over 75%. Ouch!
Washington Prime Group Inc
And as you'd expect from an ultra-high yielder with a tumbling share price, WPG's business isn't exactly firing on all cylinders.
As is the case with most REITs, one of the key performance metrics for Washington Prime Group Inc is funds from operations (FFO). In 2018, the company generated adjusted FFO of $1.51 per share, representing a 7.4% decline from 2017. (Source: "Washington Prime Group Announces Fourth Quarter and Fiscal Year 2018 Results," Washington Prime Group Inc, February 20, 2019.)
In the first quarter of this year, Washington Prime Group's FFO came in at $0.31 per share, down 20.5% from the $0.39 per share earned in the year-ago period. (Source: "Washington Prime Group Announces First Quarter 2019 Results," Washington Prime Group Inc, April 24, 2019.)
One of the reasons why business hasn't been that great was the type of real estate the company specializes in. Washington Prime Group Inc owns, acquires, and develops retail properties. By the end of 2018, the company had a portfolio of tier-one enclosed and open-air retail properties totaling 47 million square feet. (Source: "Citi Global Property CEO Conference March 2019," Washington Prime Group Inc, last accessed April 29, 2019.)
Over the last several years, one of the major trends in retail is that consumers are spending more and more at online vendors. As a result, brick-and-mortar retailers haven't been in the best of shape. Several department store retailers experienced huge drops in their stock prices. Meanwhile, those who invested in e-commerce giant Amazon.com, Inc. (NASDAQ:AMZN) are laughing all the way to the bank.
No Change to the Dividend Policy
When a company's business is deteriorating, it raises some concerns about whether the dividend is safe.
As of this writing, the company hasn't cut its payout.
"We maintained our FFO guidance in 2020 comp NOI forecast between 2% – 3% and we left our 2019 dividend policy unchanged," said Louis Conforti, CEO of Washington Prime Group Inc. (Source: "Washington Prime Group, Inc. (WPG) CEO Louis Conforti on Q1 2019 Results – Earnings Call Transcript," Seeking Alpha, April 25, 2019.)
That is to say, management expects to continue paying $0.25 per quarter in 2019.
Also, the company is not standing still. To counter the impact on its business from headwinds in the retail industry, Washington Prime Group has put an increasing emphasis on lifestyle tenancy, which includes food, beverage, entertainment, home furnishings, and fitness. These businesses tend to do well even as the online shopping industry further expands.
In the first quarter of 2019, 52% of Washington Prime Group's 1.4 million square feet of new leasing volume was attributed to lifestyle tenants.
The Bottom Line on Washington Prime Group Inc
At the end of the day, a 21.7% dividend yield still seems too good to be true in the current stock market. But if things turn out to be what management had expected, investors purchasing WPG stock today would be able to earn that staggering payout.