Washington Prime Group Inc: Can You Trust This 27% Dividend?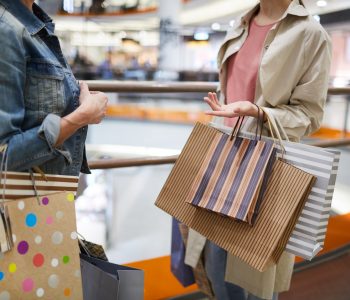 Can Washington Prime Group Inc Turn It Around?
If you want to earn higher returns in the stock market, then it often pays to invest in turnarounds.
From time to time, good firms run into problems. During these periods, you can often find great assets for pennies on the dollar. Just look at case studies like Apple Inc. (NASDAQ:AAPL), McDonald's Corp (NYSE:MCD), or Starbucks Corporation (NASDAQ:SBUX).
Of course, higher yields come with higher risk. As they often say in the business, turnarounds seldom turn. But if you can stomach the risk, these opportunities could really pay off.
Case in point: Washington Prime Group Inc (NYSE:WPG). Right now, the mall landlord pays an upfront yield of 27%. But can investors really trust such a high distribution? Let's dig into the details.
Admittedly, now is not a good time to be in the mall business. Retailers have suffered falling sales as shoppers make more purchases online. That has translated into plunging rents and rising vacancies for mall landlords.
Washington Prime Group sits in a notably bad position. The partnership's portfolio consists primarily of enclosed malls in lower-income neighborhoods with below-average population density. In other words, they're exactly the type of properties hurt the most by online competitors like Amazon.com, Inc. (NASDAQ:AMZN).
You can see these problems in Washington Prime Group's financial results. Last quarter, fund flows from operations dropped 24% year-over-year to $0.28 per unit. Rental income dropped 11% year-over-year to $154.6 million, falling short of Wall Street's already low expectations. (Source: "Washington Prime Group Announces Third Quarter 2019 Results," Washington Prime Group Inc, October 23, 2019.)
That said, Washington Prime hasn't taken things lying down.
Management has worked hard to fill vacancies left by former department stores like "Bon-Ton," "Toys R Us," and "Sears." As the new retail tenants open their doors in 2021, that will provide a big boost to Washington Prime's cash flow.
Executives have also opened up to the idea of reinventing the mall itself. In the past few quarters, Washington Prime has courted new types of tenants like gyms, upscale restaurants, and pool halls.
These types of tenants don't face competition from online shopping, obviously. They also come with a side benefit: foot traffic. By giving shoppers a reason to visit the mall on a regular basis, traditional retail tenants enjoy a bump in sales.
These efforts seem to be paying off. Last quarter, management reaffirmed their profit guidance. That represents a big vote of confidence in the prospects of the underlying business.
But how safe is the dividend?
For full-year 2019, the partnership expects to generate $1.20 per share in cash flow. Based on the current payout, Washington Prime Group stock's annual distribution comes out to $1.00 per share. That 83% payout ratio leaves executives with a little bit of wiggle room to keep making payments.
Of course, the question mark here is future cash flows. If Washington Prime Group Inc can't put a bottom underneath profits, the distribution will eventually get cut. But for the time being, say the next few quarters or so, unitholders should continue to collect their checks.
This turnaround situation might pay off yet.