Washington Prime Group Inc: This 16.1% Yield Is No Joke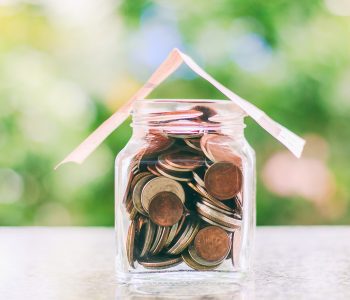 iStock.com/iamnoonmai
A High-Yield Real Estate Stock You Likely Haven't Considered
Beaten-down stocks can offer big yields, with Washington Prime Group Inc (NYSE:WPG) being the latest example.
Headquartered in Columbus, Ohio, Washington Prime Group Inc is a real estate investment trust (REIT) that came into existence as a spin-off of Simon Property Group Inc (NYSE:SPG) in 2014. Washington Prime Group owns a diversified portfolio of enclosed and open-air retail venues.
In recent months, WPG stock hasn't been a hot commodity. Year-to-date, the company's share price has tumbled 13%.
Still, because a company's dividend yield moves inversely to its stock price, the downturn in Washington Prime Group shares has made it one of the highest-paying stocks in the current market. Trading at around $6.20 apiece, the company offers an annual dividend yield of 16.1%.
In a market where most companies pay less than five percent, a double-digit yield makes investors wonder whether the payout is safe. So let's take a look.
As a REIT, Washington Prime Group makes money by collecting rent from its tenants. As of December 31, 2017, the company's portfolio consisted of 108 assets totaling 59 million square feet. Those properties were 93.1% leased at year-end. (Source: "Citi Global Property CEO Conference March 2018," Washington Prime Group Inc, last accessed April 20, 2018.)
With a giant real estate portfolio and a decent occupancy rate, the company has created a tidy rental income stream. Adjusted for non-recurring items, Washington Prime Group generated funds from operations (FFO) of $0.44 per share in the fourth quarter of 2017. Given its quarterly dividend rate of $0.25 per share, the company achieved a payout ratio of just 56.8%. (Source: "Washington Prime Group Reports Fourth Quarter and Fiscal Year 2017 Results," Washington Prime Group Inc, February 21, 2018.)
For the entire year, Washington Prime Group's adjusted FFO totaled $1.63 per share, while it paid total dividends of $1.00 per share. That translated to a payout ratio of 61.3%.
Here at Income Investors, we like companies with payout ratios of below 75%, due to the margin of safety. With a quarterly payout ratio of 56.8% and an annual payout ratio of 61.3%, Washington Prime Group Inc's numbers are well within our comfort zone.
Furthermore, despite not being a market favorite, the company's business remains solid.
The new leases on Washington Prime Group's enclosed assets entered in 2017 had an average lease term of 6.9 years. For renewal leases on enclosed properties, the average lease term was 4.3 years. Furthermore, the average rent per square feet increased from $31.34 in 2016 to $33.08 in 2017. Higher rents, combined with long-term lease agreements, should allow the company to generate a stable rental income stream going forward.
Therefore, despite offering a jaw-dropping yield of 16.1%, Washington Prime Group's dividend seems safe, for now.