Why Warren Buffett Likes United Continental Holdings Inc Stock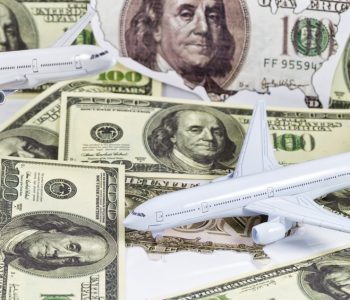 Buffett's Berkshire Buys 4.53 Million Shares of United Airlines Stock
Billionaire investor Warren Buffett is not known for being an investor in the airline industry. But now, his company has just disclosed a sizable stake in United Continental Holdings Inc (NYSE:UAL) stock, which owns and operates United Airlines, Inc.
According to Berkshire Hathaway Inc.'s (NYSE: BRK.B) latest 13F filing to the Securities and Exchange Commission, the company owned 4.53 million shares of UAL stock by September 30, 2016. Buffett's company's stake was worth approximately $237.8 million at the time. (Source: "Berkshire Bets on Airlines with Stakes in American, Delta," Bloomberg, November 14, 2016.)
Berkshire's new stake gave a solid boost to United Airlines stock in after-hours trading on Tuesday. By about 9:00 a.m. on Tuesday morning, UAL stock was up 3.19% in early trading.
Note that previously, Warren Buffett wasn't really a fan of the airline industry. Back in 1989, he said that, "It's impossible to be a lot smarter than your dumbest competitor," and also complained about the, "kamikaze pricing tactics of certain carriers." (Source: "Buffett's Berkshire takes stakes in four major airlines," CNBC, November 14, 2016.)
Moreover, he has called his previous investment in US Airways a mistake on many occasions.
However, the U.S. airline industry has consolidated in the past decade, with the number of major carriers reduced from nine to four.
The airline industry is a classic example of an industry with high barriers to entry. It is extremely costly for a new company to enter the business. With just four major players in the market, the industry is essentially an oligopoly, which means airlines can maximize their profits.
As a matter of fact, Buffett's company has invested in all four major U.S. airlines. Other than UAL stock, Berkshire has also poured hundreds of millions of dollars into American Airlines Group Inc (NASDAQ:AAL), Delta Air Lines, Inc. (NYSE:DAL), and Southwest Airlines Co (NYSE:LUV).