IBM Corp.: Why Does Warren Buffett Like IBM Stock?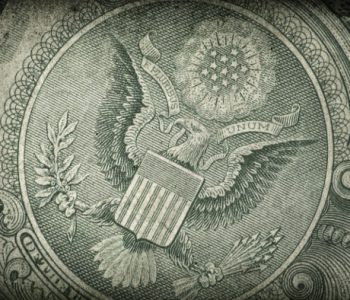 IBM Stock Dividends More Than Doubled Since 2010
In the tech sector, International Business Machines Corp. (NYSE:IBM) stock doesn't sound as exciting as the up-and-coming players in Silicon Valley. But for income investors, IBM stock is still worth taking a look at. Don't think so? Just ask legendary investor Warren Buffett.
Buffett isn't known for being a tech investor, but that does not prevent his company, Berkshire Hathaway Inc. (NYSE:BRK.B) from owning a huge stake in IBM. By the end of the second quarter, Berkshire owned more than 81-million shares of the tech giant, valued at approximately $12.3 billion at the time. Note that IBM is also Buffett's fourth-largest holding, making up 9.5% of Berkshire's portfolio. (Source: "Form 13F Information Table," U.S. Securities and Exchange Commission, last accessed October 7, 2016.)
If you have been following IBM stock, you'd know that its performance hasn't been that great. While IBM stock climbed quite a bit year-to-date, it's still down more than 25% since its heyday in 2013.
When asked about his giant stake in IBM earlier this year, Buffett said, "We feel fine or we won't own it. We never sold a share of IBM. Periodically, we buy a bit more." (Source: "Buffett: We've 'never sold a share' of IBM and might buy more," CNBC, May 2, 2016.)
Also Read:
IBM Stock: One Dividend Stock to Own in 2017 and Beyond
10 Best Blue-Chip High-Dividend Stocks for 2017
So, why does the "Oracle of Omaha" like IBM stock so much? Well, among other things, IBM has wide economic moats.
As a consumer, you probably haven't heard much about IBM's products since the company sold its personal computer business to Lenovo Group Limited in 2005. However, to corporations, IBM's products and services couldn't be more familiar.
IBM is well entrenched in the enterprise IT industry, having been providing software and services to corporations for decades. According to Gartner Inc (NYSE:IT), IBM is the largest IT services provider in the world. Moreover, it is third-largest software company in the world, only behind Microsoft Corporation (NASDAQ:MSFT) and Oracle Corporation (NYSE:ORCL). (Source: "Market Share Analysis: IT Services, Worldwide, 2015," Gartner Inc, May 6, 2016.)
Enterprise software is a sticky business. Some of the large corporations have tens of thousands of employees. Once a company installs a piece of software that's critical to its systems and processes and spends resources training its employees to use that software, it would be reluctant to switch to a different one.
At the same time, IBM provides integrated solutions, including hardware, software, business consulting, and IT services. Around 80% of the company revenue comes from clients who use multiple solutions provided by IBM. With already-established relationships with clients and the high switching cost, IBM's entrenched position should allow it to have continued success in enterprise IT.
To income investors, the best part about IBM's established business is that the company can distribute some of the profits to shareholders. In fact, IBM has been paying consecutive quarterly dividends since 1916.
Right now, IBM stock is paying $1.40 per share on a quarterly basis, translating to an annual dividend yield of 3.57%. The company has been increasing its payout every single year for the past 21 years. Since 2010, IBM stock's quarterly dividend rate has more than doubled.
The company's track record in dividends is a testament to its economic moat. There were quite a few recessions, asset bubble bursts, and major technological advancements in the past 100 years. IBM not only survived, but kept rewarding shareholders with dividends during that period.
Going forward, the company is well prepared to capitalize on the new trends in the industry. IBM has a segment called "strategic imperatives," which includes cloud, analytics, and engagement. In the second quarter of 2016, revenue from its strategic imperatives surged 12% year-over-year. In particular, IBM's cloud-as-a-service revenue increased by 50% and has an annual run rate of $6.7 billion by the end of the quarter. (Source: "International Business Machines (IBM) Q2 2016 Results – Earnings Call Transcript," Seeking Alpha, July 19, 2016.)
Strategic imperatives have become a sizable part of the company's business. According to IBM Senior Vice President and Chief Financial Officer Martin Schroeter, the segment brought in $31.0 billion in revenue over the last 12 months. Strategic imperatives now represent 38% of IBM. If the segment keeps growing at the current pace, it could be a huge catalyst for future dividend hikes at IBM.
The Bottom Line at IBM Stock
Despite all its strength, IBM stock is not really expensive. Trading at $156.88 apiece on Thursday, the tech giant has a price-to-earnings (P/E) multiple of 12.76x, significantly lower than the IT services industry's average P/E of 22.44x.
If the Oracle of Omaha approves IBM stock, you might want to take a look at it too.