Warren Buffett Investing Millions Into This Top Dividend Stock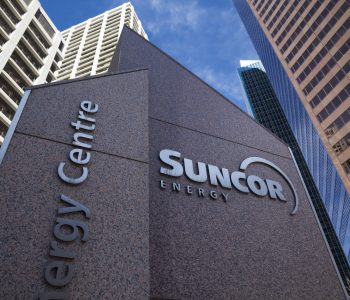 iStock.com/dan_prat
Warren Buffett's New Income Stream Pays a Big Yield
It's one of my top dividend stocks in the Canadian oil patch. And apparently, legendary investor Warren Buffett agrees with me.
The company is Suncor Energy Inc. (NYSE:SU). A pioneer in the Alberta oil sands, this firm was one of the first businesses to profitably extract crude from the thick, tar-like substance under the province. Over the years, Suncor has invested billions to aggressively grow operations, and today, it owns some 7.4-billion barrels of crude reserves in addition to a vast network of refining and pipeline assets.
Starting in 2012, though, Suncor began a radical series of changes. New CEO Steve Williams dialed back investment in headline-grabbing growth projects. Instead, he focused on milking existing operations for cash flow and paying more dividends to shareholders.
I wrote about Suncor's new focus in early 2016 for Income Investors' sister site, Profit Confidential. At the time, I noted the company was quickly becoming a high-yield cash cow for any investors that bothered to take notice.
In 2011, Suncor Energy Inc. paid a dividend of just CA$0.10 per share. Today, that distribution has grown to CA$0.36 per share. Moreover, the company has returned over CA$5.0 billion to investors through buybacks over the past three years. If you tally dividends and share repurchases together, Suncor pays a total shareholder yield of over eight percent.
I could tell, both from the company's new strategy and remaining list of expansion projects, that Williams' plan would pay off for shareholders. We started nibbling at the stock when it traded for around $22.00 apiece.
This week, legendary investor Warren Buffett announced that his company, Berkshire Hathaway Inc. (NYSE:BRK.A, NYSE:BRK.B), had boosted its position in Suncor Energy Inc. Berkshire now owns 10.8-million shares of the energy business. Based on Suncor's closing price on Thursday, the value of his position in the company tops $351.5 million. (Source: "Berkshire Hathaway Inc. 13-F Filing," United States Securities and Exchange Commission, February 14, 2019.)
What's interesting is that Warren Buffett likely paid between $34.00 and $42.00 per share for its recent purchases—almost double what my readers paid a few years ago. As you would expect, traders went nuts. Shares of SU surged four percent in pre-market trading.
Here's the thing: SU stock still trades at a bargain price. Resource companies, especially those in the Alberta oil sands like Suncor Energy Inc., have fallen out of favor on Wall Street. The strong U.S. dollar also allows American investors to scoop up Canadian businesses cheap. And if Warren Buffett is buying here, then this top dividend stock likely has more room to run.