This Warren Buffett Dividend Stock Just Raised Its Payout Again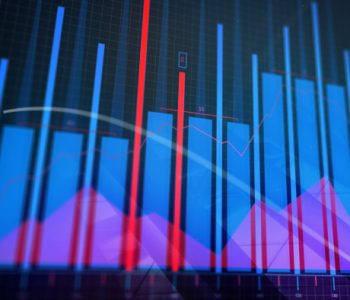 iStock.com/Peshkova
Buffett Collects Millions of Dollars in Dividends Every Year From This Little-Known Company
Over the years, Warren Buffett has bought plenty of stocks that shot through the roof. What's less talked about, though, is that the "Oracle of Omaha" also likes to collect dividend checks.
Last month, Buffett's company Berkshire Hathaway Inc. (NYSE:BRK.B) made its quarterly 13-F filing to the U.S. Securities and Exchange Commission (SEC). Looking at Berkshire's biggest positions, it's easy to see that every one of Buffett's top 10 holdings is a dividend-paying company. (Source: "Form 13F," United States Securities and Exchange Commission, last accessed September 13, 2018.)
I'm not going to discuss his biggest holdings like Wells Fargo & Co (NYSE:WFC) or The Coca-Cola Co (NYSE:KO), because everyone already knows about them. What I want to talk to you about today is a much lesser-known name in Warren Buffett's portfolio, STORE Capital Corp (NYSE:STOR).
And now is a particularly good time to look at the stock. Last week, the board of directors of STORE Capital declared a quarterly cash dividend of $0.33 per share, representing a 6.5% increase over its previous payout. The increased dividend will be paid on October 15, 2018 to shareholders of record as of September 28. (Source: "STORE Capital Increases Quarterly Dividend to $0.33 per Share or 6.5% Over Prior Quarter," STORE Capital Corp, September 11, 2018.)
According to Berkshire's latest 13-F filing, Buffett owned more than 18.6 million shares of STOR stock. Based on an annualized dividend rate of $1.32 per share, Buffett is collecting $24.6 million a year just from the company's dividends.
The big question, of course, is whether income investors should follow the Oracle of Omaha. So let's take a look.
STORE Capital Corp: A High-Yield Warren Buffett Dividend Stock
The first thing that makes STORE Capital stand out is the yield. We know that the company had just raised its cash payout to an annualized amount of $1.32 per share. With STOR stock trading at $28.93 at the moment, it has an annual yield of 4.6%. To put it in perspective, the average dividend yield of all S&P 500 companies today is less than two percent. (Source: "S&P 500 Dividend Yield," Multpl.com, last accessed September 13, 2018.)
And don't for one second think that this is just another high-yield stock that can't afford its payout. Despite offering a yield more than twice the benchmark's average, the company actually excels in terms of dividend safety.
As you may know, Buffett is a big fan of established businesses in slow-changing industries. And STORE Capital falls right into that category: the company is a big player in real estate.
Headquartered in Scottsdale, Arizona, STORE Capital is a real estate investment trust (REIT) that specializes in single-tenant operational real estate. As of June 30, 2018, the company's portfolio consisted of 2,084 property locations, or $6.7 billion in gross investment dollars. (Source: "2018 Second Quarter Investor Presentation," STORE Capital Corp, last accessed September 13, 2018.)
Therefore, its business model is quite straightforward. STORE Capital rents out the properties in its portfolio and collects rental income from the tenants. By the end of the second quarter of 2018, the company had an impressive occupancy rate of 99.7%.
Providing a Safe Income Stream to Shareholders
It also helps that STORE Capital has some high-quality tenants. Over the past three years, investment-grade lease contracts accounted for roughly 75% of the company's total rental income. And note this: Approximately 72% of STORE Capital's tenants have annual revenues of more than $50.0 million.
Furthermore, the portfolio is well diversified. The company's 2,084 properties are located across 49 states and leased to 412 operating tenants in over 100 different industries. This means that if one industry or region enters a downturn, the impact on STORE Capitals' total rental income would likely be limited. With a high-quality and diverse tenant base, the company is set to generate stable cash flows.
In the second quarter of 2018, STORE Capital generated adjusted funds from operations (AFFO) of $91.9 million, marking a 19.2% increase year-over-year. The amount translated to $0.45 per diluted share, which provided ample coverage of its quarterly dividend rate of $0.31 per share. (Source: "STORE Capital Announces Second Quarter 2018 Operating Results," STORE Capital Corp, August 2, 2018.)
In the first six months of this year, STORE Capital's AFFO totaled $177.0 million, or $0.89 per diluted share. Given its total dividends of $0.62 per share declared during this period, the company achieved a payout ratio of 69.7%.
As a rule of thumb, I like real estate companies that pay out less than 75% of their cash flows due to the margin of safety. In the case of STORE Capital Corp, the company's dividends are more than safe.
The Bottom Line on STOR Stock
The best part is, the dividends are on the rise. Counting last week's payout increase, STORE Capital has raised its quarterly dividend rate a total of four times since its initial public offering in November 2014. And with a rock-solid business, this Warren Buffett dividend stock is well positioned to continue that track record.