Walt Disney Co: Will Disney Stock Bring Back Its Dividend?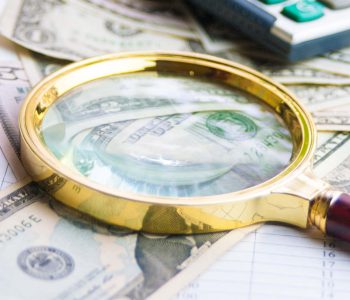 Don't Ignore DIS Stock
Some income investors may have dropped Walt Disney Co (NYSE:DIS) from their radar. The reason seemed obvious: in May 2020, the company announced that it would not be paying the semiannual cash dividend for the first half of 2020. And in November, management decided not to pay a dividend for the second half of the year, either.
In other words, by itself, Disney no longer produces income for investors. But I believe the company still deserves attention. In fact, Disney stock remains one of the holdings in the model portfolio in my paid advisory Income for Life. I featured DIS stock in the newsletter back in 2015, and the model portfolio has not trimmed a single share.
There are several reasons why I've kept Disney stock in the model portfolio and don't plan to change that anytime soon.
First, selling blue-chip stocks in a panic is usually not a good idea. Walt Disney Co's dividend suspension was announced last May, when the market was yet to make a full recovery and DIS stock was trading well below its pre-COVID-19 levels. As it turned out, not panicking during a market panic pays off. Disney stock not only bounced back, but actually went on to soar to new heights.
Second—and long-term readers would know this—DIS stock wasn't exactly a high-dividend stock to begin with. The company was paying semiannual dividends when every other stock in the Income for Life model portfolio was paying quarterly or monthly dividends. Its last semiannual payout of $0.88 per share did not translate to a high yield even when its stock price was lower—and it certainly wouldn't be a high-yield stock at today's prices. The model portfolio was well diversified, with plenty of higher-yielding companies with more frequent payouts, so we didn't need to worry about Disney stock's two missed payments a year.
Third—and this is probably the most important—Walt Disney Co has growth potential. The company's theme parks and cruise lines have certainly taken a big hit due to the COVID-19 pandemic. They were closed for a substantial period last year. Many movie theaters were also shut down for quite a while, and some are still operating at reduced capacity. The limitations on theatrical releases meant Disney's studio entertainment segment hasn't exactly been a highlight, either.
But the company had a big trick up its sleeve, a direct-to-consumer, on-demand video streaming service called "Disney+."
The service was launched in November 2019. By June 27, 2020—when the pandemic was sending shock waves across the economy—Disney+ had already amassed 57.5 million paying subscribers. (Source: "The Walt Disney Company Reports Third Quarter and Nine Months Earnings for Fiscal 2020," Walt Disney Co, August 4, 2020.)
The reality was that, while lockdowns had impacted many of Disney's business segments, the stay-at-home environment meant more people had time to watch their favorite movies and TV shows on Disney+.
And that was just a start. By October 3, the service's paying subscribers had reached more than 73 million. (Source: "The Walt Disney Company Reports Fourth Quarter and Full Year Earnings for Fiscal 2020," Walt Disney Co, November 12, 2021.)
More recently, the company announced that the subscriber base of Disney+ had surpassed the 100-million mark. (Source: "Disney+ Tops 100 Million Global Paid Subscriber Milestone," Business Wire, March 9, 2021.)
Of course, Disney is quite a bit late to the video streaming game, and Netflix Inc (NASDAQ:NFLX) has a much bigger subscriber base at the moment. But keep in mind that Disney has top-of-the-line content, including from Pixar, Marvel, Star Wars, and National Geographic. These franchises have huge fan bases around the world. I don't think Star Wars fans would mind spending a few bucks a month on Disney+ to watch their favorite content on demand, even if they already have a Netflix subscription.
So, we know that Disney+ is a big growth driver, but what does that mean for DIS stock dividends?
Well, according to the company's latest earnings report, Disney's free cash flow was negative-$685.0 million in the quarter ended January 2. The press release said, "Management believes that information about free cash flow provides investors with an important perspective on the cash available to service debt obligations, make strategic acquisitions and investments and pay dividends or repurchase shares." (Source: "The Walt Disney Company Reports First Quarter Earnings for Fiscal 2021," Walt Disney Co, February 11, 2021.)
Dividends are paid in cash. Given the current situation, I don't think Disney will reinstate its dividend policy before its other segments really start bouncing back.
But even if Disney had the free cash flow, I wouldn't mind if it chose not to pay a dividend—and 99% of the time I would prefer that companies give money back to shareholders.
Bottom Line on Walt Disney Co
Walt Disney Co decided to forgo its dividend because of the pandemic and because the company wanted to prioritize investing in its direct-to-consumer initiatives. Given the growth potential that Disney has in the on-demand video streaming market, I would actually like to see the company make more investments in original content, which could drive subscriber growth and improve its pricing power.
Disney stock probably won't bring back its dividend anytime soon, but that's not a reason for investors to ditch it.